Waymo, the self-driving car unit owned by Google parent company Alphabet, has formally asked a judge to block Uber from operating its own autonomous vehicle operations and using allegedly stolen intellectual property. Waymo filed a preliminary injunction in federal court on Friday, a month after the company accused Uber of "calculated theft" of its self-driving car technology.
Waymo sued Uber in February alleging that a former employee, Anthony Levandowski, downloaded and stole over 14,000 confidential files from Google's server before leaving the company. The files, Waymo claims, comprised a total 9.7GB of material including information on its custom LiDAR (Light Detection and Ranging) system.
Levandowski later started a self-driving vehicle firm called Otto which Uber later acquired for $680m. Two other employees, Sameer Kshirsagar and Radu Raduta, were also named in the filings for allegedly taking documents improperly as well.
The court documents filed by Waymo, which include testimonies from multiple Waymo employees, also seek to compel Uber into returning the thousands of "unlawfully taken" files.
Gary Brown, a Waymo security engineer in forensics, wrote in a sworn testimony that Levandowski downloaded the files using a laptop provided by Google, leaving a trail in the company's logs that made it easy to track, The Verge reports.
Brown said Kshirsagar and Raduta also stole confidential information from Google including documents regarding lasers, lens packaging and an "external vendors and consultants list" before leaving the company for Otto, and later Uber.
Pierre-Yves Droz, a principle hardware engineer at Waymo, wrote in his testimony that Levandowski mentioned to him in January 2016 that "he wanted his new company to have a long-range LiDAR, which is useful for self-driving truck applications" and "planned to 'replicate' this Waymo technology at his new company."
According to court documents, Droz said that this did not surprise him because Levandowski allegedly told him earlier about his plans to create a new self-driving car startup and that Uber would be interested in "buying the team responsible for the LiDAR" technology being developed at Google.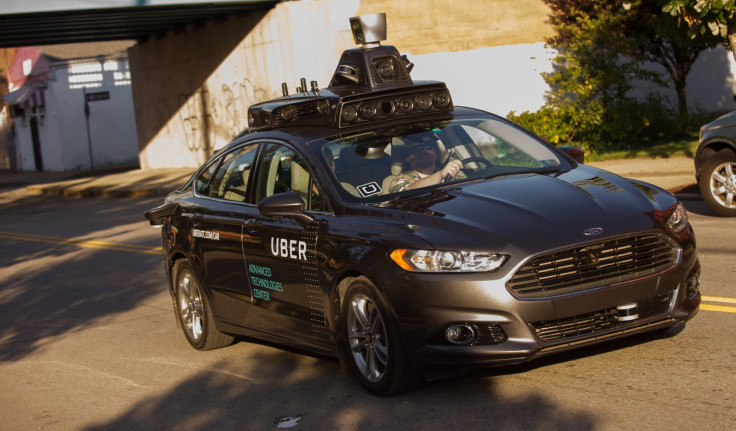 "Competition should be fueled by innovation in the labs and on the roads, not through unlawful actions," a Waymo spokesperson said in a statement, The Guardian reports. "Given the strong evidence we have, we are asking the court to step in to protect intellectual property developed by our engineers over thousands of hours and to prevent any use of that stolen IP."
Uber said in an earlier statement: "We are incredibly proud of the progress that our team has made," the statement read. "We have reviewed Waymo's claims and determined them to be a baseless attempt to slow down a competitor and we look forward to vigorously defending against them in court. In the meantime, we will continue our hard work to bring self-driving benefits to the world."
The latest injunction comes as Uber faces ongoing backlash after a slew of controversies including public allegations of sexual harassment and toxic work culture as well as a damaging viral #DeleteUber campaign in January after it was accused of strike-breaking a protest against Trump's immigration ban. CEO Travis Kalanick issued a public apology after a video emerged that showed him yelling at an Uber driver over fares.
Uber also confirmed the existence of its "Greyball" tool which the ride-hailing company used for years to sidestep law enforcement in markets where its service is restricted. The firm later promised to stop using the tool to deceive regulators and law enforcement.
Multiple executive departures have also hit the company in recent weeks, including that of Amit Singhal, Uber's head of engineering, who was forced to resign for failing to disclose a sexual harassment claim from his previous job at Google.