Uber CEO Travis Kalanick has said that the ride-hailing service is 'actively looking' for a new chief operating officer to help him steer the company. The announcement comes as Uber reels from a series of controversies and revelations about its alleged toxic work culture.
"This morning (Tuesday, 7 March) I told Uber that we're actively looking for a chief operating officer: a peer who can partner with me to write the next chapter in our journey," Kalanick wrote in a blog post on the company's site. According to Recode, Uber has hired an executive search firm and narrowed its search down to two candidates. Sources also told the publication that Uber's board would prefer a female executive for the position, adding that some of Kalanick's "dream candidates" are former Disney COO Tom Staggs and CVS executive Helena Foulkes.
In recent months, the company has been battered by a slew of crises that sparked a public backlash and raised serious concerns from investors.
Last week, Kalanick publicly apologised after a video surfaced showing him berating an Uber driver over fares. Kalanick later said he needs to "grow up".
"To say I am ashamed is an extreme understatement," Kalanick said. "My job as your leader is to lead... and that starts with behaving in a way that makes us all proud. That is not what I did, and it cannot be explained away.
"It's clear this video is a reflection of me — and the criticism we've received is a stark reminder that I must fundamentally change as a leader and grow up. This is the first time I've been willing to admit that I need leadership help and I intend to get it."
Uber admitted recently that it has been using a secret tool called "Greyball" for years to evade authorities in markets where the service has faced restrictions or was banned, following a report by the New York Times.
In February, Kalanick ordered an "urgent investigation" into claims of sexual harassment and sexism made by former employee Susan Fowler. Uber hired former US attorney general Eric Holder and fellow attorney Tammy Albarran to lead the probe. The revelations not only prompted other women in the male-dominated technology industry to come forward with their own stories, but also triggered resurgence in the damaging #DeleteUber campaign.
The hashtag first went viral in January after Uber was accused of strike-breaking when the service continued to operate during a protest against President Donald Trump's travel ban called by taxi drivers at JFK Airport in New York City.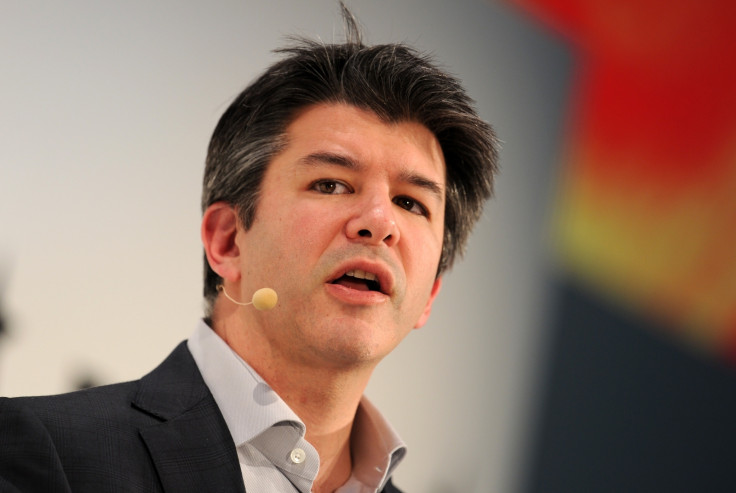 Senior vice president of engineering Amit Singhal was asked to resign in late February after he failed to disclose that he was previously investigated for harassment while working at Google.
Alphabet's self-driving car unit Waymo also recently filed a lawsuit against Uber, accusing the company of stealing trade secrets to further its own autonomous vehicle programme.
Early Uber investors Mitch and Freada Kapor also blasted Uber in an open letter, urging the company to change its "destructive culture" and "toxic patterns".
"We feel we have hit a dead end in trying to influence the company quietly from the inside," they wrote. "As investors, we certainly want to see Uber succeed, but success must be measured in more than just financial returns. Uber's response to this particular crisis will be defining for the company, so the stakes are high to get it right."