Two months into 2017 and Uber is already being consumed by its own annus horribilis
Barely a day has gone by this year without Uber being in the headlines for all the wrong reasons.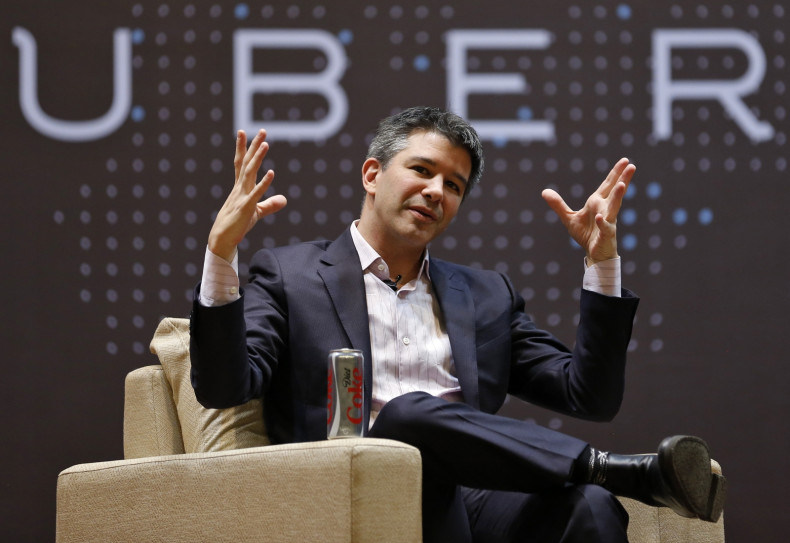 We have only just crossed the threshold of the third month of 2017 and the year can already be described as Uber's annus horribilis. In fact, February could be a 28-day mensis horribilis all of its own.
The American taxi company (although for all sorts of legal reasons it would rather you call it a ride-sharing service) has barely left the naughty step since 1 January.
Now, after being caught on video losing his temper and swearing at one of his own drivers, Uber boss Travis Kalanick has admitted that he must change, grow up and get some help with running the $69bn (£56bn) company - a valuation which makes it worth more than Ford or General Motors.
In case you are struggling to keep up with Uber's many, many headline appearances this year, here's a (not so quick) recap:
20 January: Uber agrees to cough up $20m to settle claims it misled drivers over how much they could earn using the service. Adverts in New York boasted about salaries of $90,000, but the reality is more like $61,000.
29 January: Uber is accused of continuing work and reducing fares to boost demand during a New York taxi driver strike at JFK airport to protest against President Trump's so-called Muslim ban. The phrase #DeleteUber began to trend on Twitter.
1 February: So many people tried to delete their Uber accounts that the company had to create an automated system to clear the backlog of fleeing users. Much of the anger was directed at Kalanick and his role (alongside Elon Musk) in Trump's business advisory team.
2 February: Kalanick quits Trump's advisory board. "Joining the group was not meant to be an endorsement of the president or his agenda but unfortunately it has been misinterpreted to be exactly that," he later said.
9 February: Otto, Uber's autonomous truck division, is claimed to have been testing on public roads without a licence. "I think somebody should be in jail" said the privacy director of Consumer Watchdog, a non-profit which tracks autonomous vehicle testing in California.
19 February: Former Uber engineer Susan Fowler publishes a blog post claiming her manager openly propositioned her for sex during her first day on his team. Kalanick ordered an "urgent investigation".
22 February: Two early Uber investors lambast the company for allegedly failing to stop a "destructive culture", and history of "toxic patterns". They added: "We are speaking out now because we are disappointed and frustrated...we feel we have hit a dead end".
23 February: Waymo, Google's autonomous car division, sues Uber for allegedly creating self-driving technology using 9.7GB of intellectual property stolen by a former employee before he moved to Uber's truck division, Otto.
24 February: Court documents reveal Uber's self-driving cars ran through six San Francisco red lights in seven days. The trial ended after just a week because Uber refused to pay for a $150 autonomous car permit and the vehicles' registrations were revoked.
28 February: Uber executive Amit Singhal resigns after failing to disclose a sexual harassment claim filed against him at a previous job. Kalanick is alleged to have pressured Singhal into leaving.
29 February: A video is published online showing Kalanick swearing and losing his temper with an Uber driver when asked about reducing fares. "Some people don't like to take responsibility for their own s**t. They blame everything in their life on somebody else. Good luck!" Kalanick said, before getting out and slamming the door.
1 March: Kalanick issues an apology. "To say that I am ashamed is an extreme understatement. I must fundamentally change as a leader and grow up," he said. "This is the first time I've been willing to admit that I need leadership help and I intend to get it."
---
It is not just the way the 40-year-old presents himself and speaks to his staff that must change (or 'partners', because Uber does not like to recognise drivers as employees). He also needs to drop Uber's fast-and-loose startup mentality to business and technological development.
Yes, Facebook has thrived with 'move fast and break things' posters on its office walls and candy stalls on every floor, but Zuckerberg and his team know they are at the helm of a world-changing company. After a shaky start and multiple instances of user backlash over privacy concerns, Facebook's ungainly galloping has been toned down to a steady canter.
Uber could play an equally important role in society; where Facebook connects the world socially, Kalanick is using the same smartphone medium to connect us physically. But in pursuit of low costs and minimal friction Uber's wheels are in danger of either falling off or being clamped by the law - as they have been curtailed when launching in new cities without permission.
To finish first, first you must finish
Kalanick's desire to make the Uber experience autonomous has been clear to see for some time and he is hell-bent on getting there first. Perfectly normal behaviour from a swashbuckling startup, but questionable when driver employment and customer safety is at stake.
"If we are not tied for first, then the person who is in first, or the entity that's in first, then rolls out a ride-sharing network that is far cheaper or far higher-quality than Uber's, then Uber is no longer a thing," he told Business Insider in September 2016.
In defence of claims that a global autonomous taxi fleet would kill off thousands upon thousands of jobs, Kalanick is vague. He points to the few scenarios where an autonomous car will never be able to work, or in weather conditions they simply cannot handle, and suggests a million-car autonomous network would run alongside "50,000 to 100,000" human drivers and "tens of thousands of jobs" will be created to maintain the self-driving fleet. There appears to be little in the way of solid calculations behind these claims and Uber wants very little to do with creating these jobs.
Who will maintain the fleet? Who will own it? Not Uber, that is for sure. "We are definitely not building the cars, and I don't know who is going to own the fleet, but somebody is going to have to maintain it," the chief executive has previously declared.
Uber has its heart set on mobilising the world, freeing up cities of unnecessary traffic and providing a seamless, on-demand transport experience. These undoubtedly form a noble cause, but it first needs to stop the rush, breathe and take a moment to clean up its image.
As for Kalanick and recognising he needs to grow up; we suggest he begins with showing a little empathy.