An alt-right and pro-Trump group are planning to build a street army that will defend right-wing protesters and activists, using violence if necessary.
The Fraternal Order of Alt Knights (FOAK) is encouraging those with a "Warrior Spirit" to join them to defend and confront left-wing activists and "Marxists" at rallies.
Founder Kyle Chapman is a California activist who was arrested earlier this month in a clash at Berkeley University between anti-fascist protesters and pro-Trump demonstrators.
The "proud American nationalist" announced the formation of the new group last week on Facebook and said they will be associated with the pro-Trump Proud Boys.
The Proud Boys are a conservative group formed by Vice co-founder Gavin McInnes. The group's Twitter bio says it is formed of: "Western chauvinists who refuse to apologize for creating the modern world."
The creation of FOAK is reportedly endorsed by McInnes, who left Vice more than 10 years ago. McInnes was present at a protest by right-wing firebrand and pro-Trump commentator Ann Coulter and spoke to crowds.
"Our emphasis will be on street activism, preparation, defense and confrontation," Chapman said on Facebook.
"We will protect and defend our right wing brethren when the police and government fail to do so. This organization is for those that possess the warrior spirit. The weak or timid need not apply."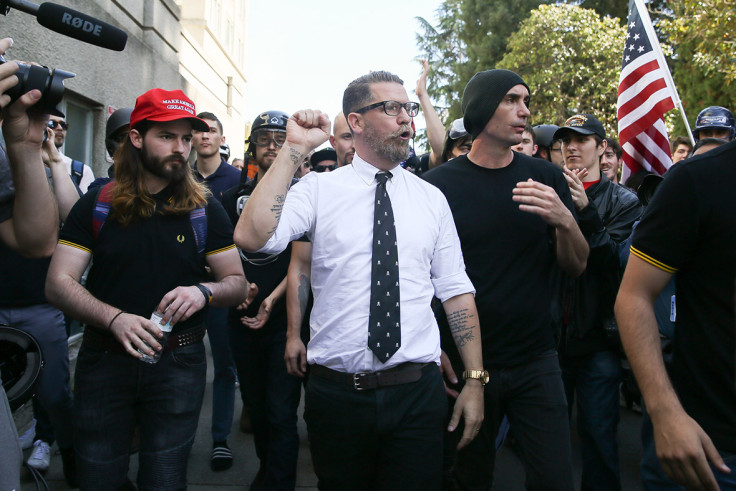 On Thursday, Conservative pundit Coulter was due to appear at the University of California, Berkeley, and drew hundreds of her supporters dressed in flak jackets and helmets.
There were no reports of violence, despite Coulter claiming she had been threatened before her arrival, and Chapman asserting the belief that she should have come anyway.
"No more keyboard warrior s**t," Chapman wrote in another post. "No more crying about the state of our country while you do nothing to change it. It's all about action. President Trump has our back for the next 8 years. The timing couldn't be better. Let's do this!"
"Our movement is really getting off the ground now," he wrote. "We need to expand and keep the momentum going. But I can't do this on my own."
Chapman also encouraged fellow right-wingers to create their own branches of FOAK to protect their communities.
"I need my fellow warriors to create local Alt-Knight chapters with the intent of carrying out our cause within their community," he wrote.
"The mission is to protect our right wing brethren from attack while having rallies, marches and protests. You will also counter protest Marxist groups that are intent on stripping us of our freedoms."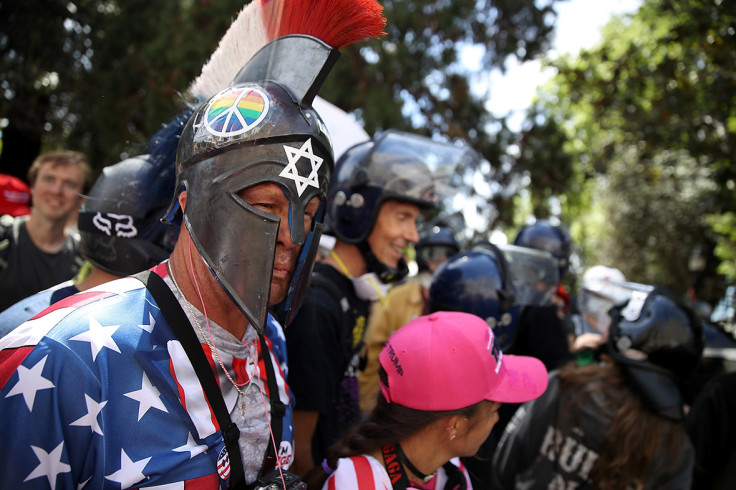 The university has seen at least three violent confrontations since January where pro-Trump supporters have clashed with counter-protesters.
On 15 April during a "Patriots Day" rally 21 people were arrested, the Los Angeles Times reported, with fireworks and smoke bombs were thrown into the crowds.
It was reported that 11 people were injured in the skirmishes and some of them were taken to hospital for treatment.