Alton Sterling shooting: Baton Rouge police database reportedly hit by hacker
The leaked information includes names, addresses, emails and phone numbers.
The Baton Rouge city government's servers have reportedly been hit by a hacker, just days after the police shooting incident that claimed the life of Alton Sterling. The hacker leaked 50,000 Baton Rouge police records allegedly in retaliation for the fatal shooting of the black victim.
The leaked information included names, addresses, emails and phone numbers. The hacker, going by the pseudonym DK Taylor (@@0x2Taylor) claimed responsibility for the "hack", and posted a tweet announcing the "hack" with the hashtags #BlackLivesMatter, #Hacked and #AltonSterling. "The reason I did it is because of what that officer did to Alton Sterling," Taylor told the DailyDot. "I'm sick of seeing police abuse their power and all the killings."
UK security firm Patch Penguin security intelligence analyst Jamei-Luke Woodruff confirmed the database is legitimate. However, he pointed out that the website lacked strong security measures, adding that the "breach" likely occurred via unauthorised access by discovery of login credentials rather than as a result of any technical hacking means.
"The website had its permissions set wrong and shouldn't have been left open for the public to see this data," Woodruff explained. "They seem to have obtained credentials to the Oracle server in which they extracted the database information. But they didn't set out to get the data that they obtained it was just random that the credentials was found."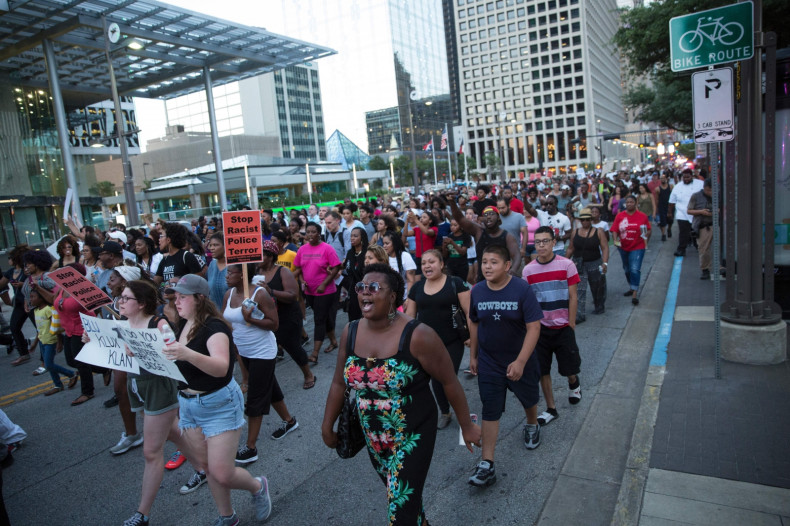 Baton Rouge Information Services official Eric Romero said, "I have heard some rumors of a breach. But we have not been able to confirm."
Sterling, 37, was shot by Baton Rouge police officers on 5 July. The incident was captured by at least two videos and has sparked outrage among the black community, fuelling protests overnight.
In an eerily similar case, just days after the shooting of Sterling, another black man named Philando Castile was fatally shot by police officers in Minnesota. The incident was live-streamed by Castile's girlfriend, which shows how the victim was shot after having been stopped by the police for a broken tail light. The incident is the latest in a succession of fatal shootings involving US police officers.