Hacker claims to leak personal data of 5,400 Spanish police in 'gag law' protest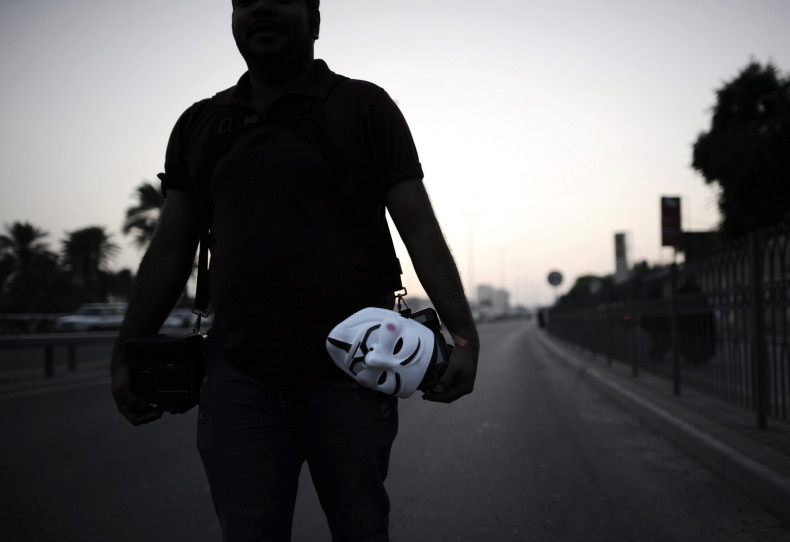 A hacker claiming to be affiliated with the Anonymous collective has released a data dump that purports to contain the personal details of more than 5,000 Spanish police officers. The slew of sensitive information, viewed by IBTimes UK, contains full names, email addresses, national ID numbers and hashed passwords.
According to the Spanish EFE news agency, a national police investigation is now under way after a cybercriminal was able to breach the website of the Mutual Social Security Police (mupol.es). The attack has been attributed to a hacker using the Twitter account @FkPoliceAnonOps, which has been regularly posting out links to the data – most of which have since been removed.
In a statement alongside the release, the hacker said the leak was orchestrated in response to the controversial Spanish "gag law" which came into effect last year and permits the state to levy fines of up to €600,000 (£463,000, $668,435) for "unauthorised protests."
At the time, the move was criticised by NGOs, civil rights groups and Spanish journalists. In a statement released on 23 February 2015, UN experts said the law "penalises a wide range of actions and behaviours that are essential for the exercise of this fundamental right".
Now, alongside the mass of police information, the hacker responsible said: "We are publishing a list of members of your 'force' in order to make you understand how thin the curtain (or the balaclava) is behind which you are hiding. Make no mistake, with every action comes a counter-reaction and we all have to pay for our acts!"
The hacker claimed to have had access to the police database for more than two weeks. "Approximately 5,400 police members' identities will be revealed and dumped into the free public domain, together with your ID numbers, emails and password hashes," the statement added.
The news emerged only weeks after a notorious hacker using the pseudonym "Phineas Fisher" – responsible for hits against spy software peddlers Gamma Group and Hacking Team – launched an attack on the union of the Catalan police Mossos D'Esquadra (police force of Catalonia) and released a video "demonstration" of his actions.
Indeed, this far from the first time a member of Anonymous has attacked the Spanish police force. Back in 2012, a so-called "anti-hack" operation was carried out in retaliation to arrests of several members of the loose hacktivist collective.