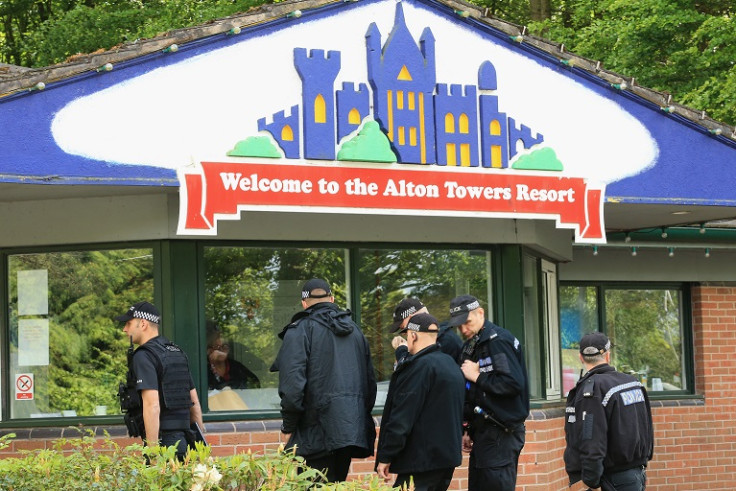 Eighty people were stuck for an hour at Alton Towers today after two monorail trains broke down as temperatures soared.
The monorail trains stopped running at 5:25pm on 1 July, leaving visitors trapped inside in extreme heat on the hottest day of the year on record BBC News reports.
After finally being allowed off the monorail, the guests had to walk for an hour using the evacuation walkways.
An Alton Towers spokesman said: "The train drivers kept guests informed via the on board PA system and refreshments were provided" adding that delays were "within expected levels".
The park's Air rollercoaster was also temporarily stopped leaving people stranded in mid-air for 20 minutes. "Second ride to close today and loads of people stranded on Air #epicfail #altontowers," tweeted one unhappy guest.
The ride was previously closed on June 12, after a visitor to the theme park found what appeared to be a large metal clip under the track.
A spokesman said guests stuck on the Air ride were cleared "within standard operating procedures", according to park bosses. No injuries have been reported.
The theme park had earlier vowed to introduce stricter safety procedures in the wake of the Smiler crash on 2 June which left 16 people injured.
Two victims, 20-year-old Vicky Balch and 17-year-old Leah Washington, underwent leg amputations following the crash
Twelve other people were treated for non-life threatening injuries, with a fifth victim, Chandaben Chauhan, 49, later admitted to hospital with internal injuries.
Visitors at the theme park on the day of the accident claimed the £18m Smiler had broken down hours before the crash.
Merlin Entertainment which owns Alton Towers, has said that it has contacted the injured and that all 16 will receive compensation.
Alton Towers confirmed that the monorail would re-open on Thursday 2 July.