Alton Towers crash: Smiler ride may never reopen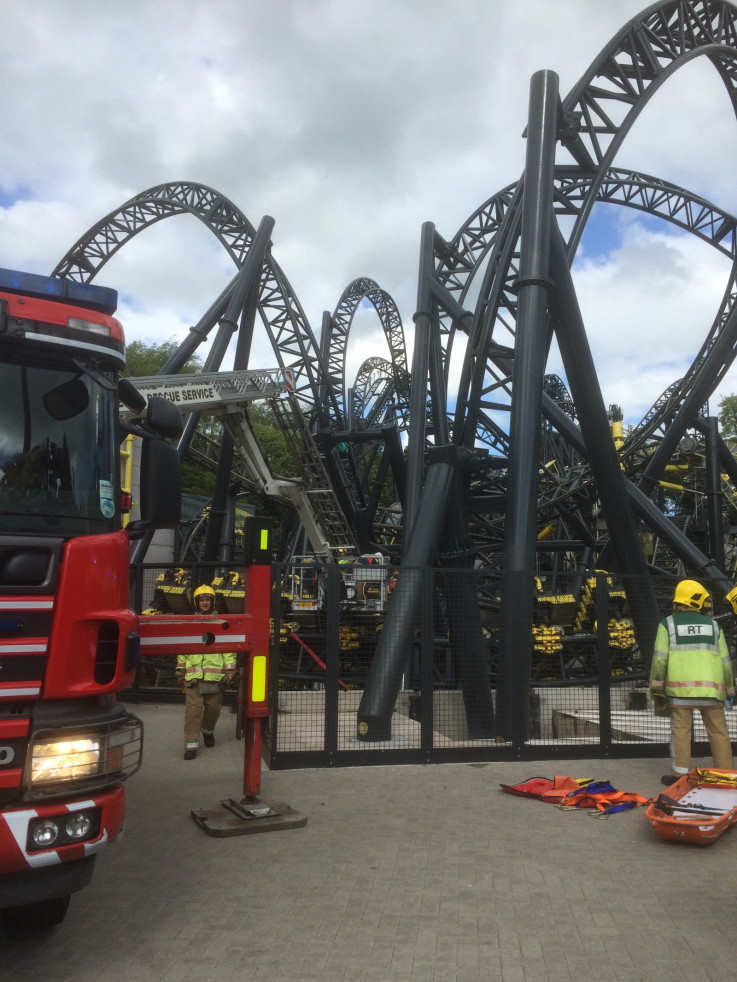 Emergency services attend the Smiler at Alton Towers
West Midlands Ambulance Service
Victims of the Smiler rollercoaster crash at Alton Towers have received their first insurance payments, while a law firm says the ride may never reopen.
Stewarts Law, which represents eight of those injured after a full carriage on the £18m rollercoaster crashed into an empty one on 2 June, said interim payments have been released to assist the victims' rehabilitation.
Following a meeting with the Health and Safety Inspectorate, lawyer Paul Paxton said: "The ride is likely to remain closed for a significant period of time; indeed it may never open again. The families are reassured that every angle is being thoroughly covered."
Paxton, who is head of personal injury at Stewarts Law, added: "The families are satisfied that no expense is being spared in the investigation into what caused the accident on the Smiler ride at Alton Towers. The Health and Safety Inspectorate made it clear that the requisite multidisciplinary expertise was in place."
A PR manager for the theme park told the Mirror that no decisions had yet been made.
"We have not entered into any discussions about the future of the ride," Liz West said. "The Health and Safety Inspectorate investigation is still going on and until this is concluded we won't have any plans for the future of the ride."
Stewarts Law represents Leah Washington, 17, who had her left leg amputated above the knee after she sustained serious injuries while riding the rollercoaster.
Other victims represented by the firm include Washington's boyfriend Joe Pugh, 18, Vicky Balch, 20, and Daniel Thorpe, 27.
Earlier this week, Balch said she had feared she was going to die as she endured an agonising four-and-a-half hour wait to be freed.
"Vicky has some very nasty leg injuries and I think it's fair to say that she is fighting… to survive, with one of the legs, to avoid an amputation. She's got some difficult times ahead… she's battling very hard," Paxton told the BBC.
Merlin Entertainment, which owns the popular theme park, said all those injured in the crash will receive compensation.
"We have recommended each of the injured guests or their families instruct a lawyer and submit a claim for compensation which we will ensure is dealt with swiftly and sensitively," it said in a statement released after the crash.