Alton Towers close two rides after metal clip is found on track of Air ride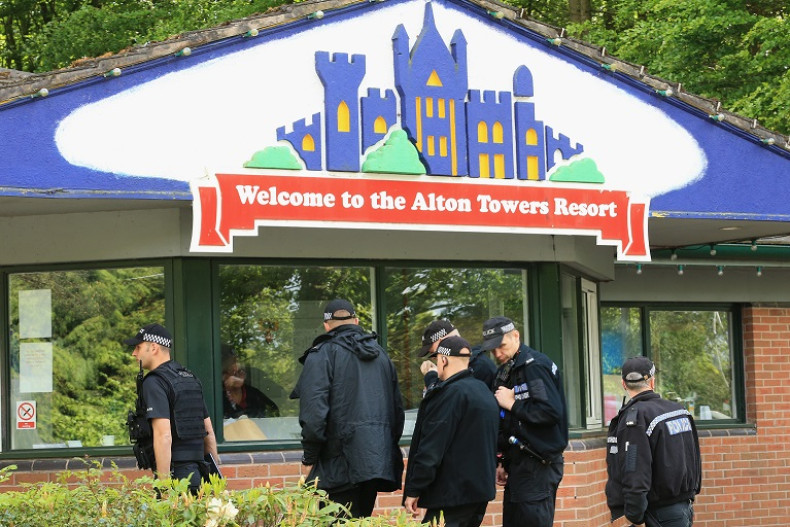 Alton Towers shut down two more roller coaster rides this morning (11 June) just minutes after the Staffordshire theme park was opened.
The Air ride was closed after a visitor to the theme park found what appeared to be a large metal clip under the track. The ride was closed moments after he handed it to a member of staff, ITV News reported.
Ashley Sandle, 28, who was staying at the resort with his partner Jazie Church, 26, said: "We were queuing up for Air to get on as soon as it opened but I saw something under the track. I picked it up and it was a big clunky metal clip. I didn't know what it could be but thought it must be important.
"I found a member of staff and handed it to him and explained where I had found it. His face went white and ran off to his supervisor. A few minutes later an announcement came out over the tannoy saying Air was shut because of technical difficulties. It re-opened about half-an-hour later but then shut again.
"The Runaway Mine Train is shut too. It's becoming a bit of a farce. I think Alton Towers should close completely until they check out every ride is safe."
An Alton Towers spokeswoman confirmed that the ride was closed, but denied it was due to anything being found on the track. "Air was closed for a short time this morning to allow an extra shuttle to be added and the Runaway Mine Train opened slightly later than planned but both are now fully operational. We have had no debris from a ride handed to staff."
Air opened in March 2002 and cost £12m ($18.62m). It has a top speed of 47mph and takes up to 84 passengers. Runaway Mine Train opened in 1992 and is the oldest ride in Alton Towers.
Yesterday, parents and children were also evacuated from the newly opened Octonauts Rollercoaster Adventure in the CBeebies area of the park, after the ride stalled due to a malfunction which left a young boy distressed.
Engineers wearing helmets and harnesses were seen by visitors helping people leave the ride. The ride remained closed yesterday.
A spokeswoman for the park said earlier today: 'Alton Towers puts the health and safety of its guests at the forefront of everything it does, which means that from time to time rides will be closed to allow for technical issues to be reviewed. We do understand that this can be inconvenient for our guests and we will keep them as informed as we are able to throughout any delays, but we will not operate a ride if there is any suggestion of a safety compromise.
"It is natural that given the current circumstances, our guests (and the media) are more focused on any minor delay or technical stoppage, but all of the rides undergo comprehensive pre-opening checks and any delays that we are experiencing now are within our expected level.
"All issues will be dealt with according to our stringent processes and rides will reopen as appropriate."
The latest ride closures came just nine days after The Smiler rollercoaster smashed into an empty carriage leaving 16 people injured. Leah Washington, 17, of Barnsley, South Yorkshire lost her leg as a result of the crash.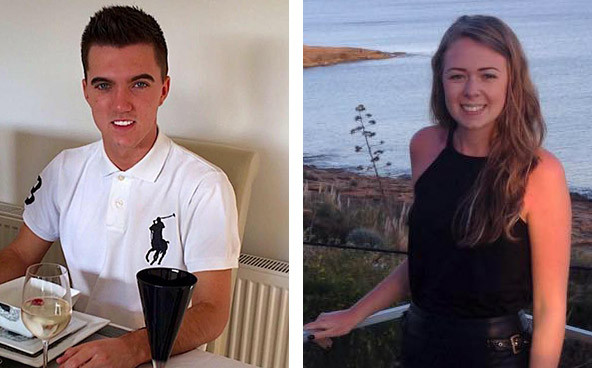 Joe Pugh and Leah Washington were riding The Smiler at Alton Towers
Facebook
Daniel Thorpe - a 27-year-old hotel assistant manager from Derbyshire, one of the four seriously injured in last week's crash on The Smiler ride, is 'recovering well' from injuries to his lower legs.
Speaking publicly for the first time since the accident, he thanked emergency services and medics who treated the serious leg wounds he suffered last week.
He said: "I'm now looking forward to getting better, getting home and getting back to normal."
Air and The Runaway Mine Train are now running. The Smiler, Oblivion and Sonic Spinball remain closed.
Alton Towers was closed for three days while investigations were carried out into the cause of the collision.