The owner of the Alton Towers theme park has pleaded guilty to breaching health and safety standards following the Smiler roller coaster crash which left 16 people injured including two women who each needed to have a leg amputated.
Merlin Attractions Operations Ltd appeared at North Staffordshire Justice Centre in Newcastle-under-Lyme on Friday (22 April) accused of a breach of Section 3(1) of the Health and Safety at Work Act over the crash on 2 June last year.
Leah Washington and Vicky Balch, from Barnsley, each had a leg amputated. Balch's then boyfriend Daniel Thorpe, from Buxton Derbyshire, also suffered a broken leg and a punctured lung while Washington's boyfriend Joe Pugh, also from Barnsley, suffered shattered knees.
After admitting the health and safety breach, the company could be fined millions of pounds. Alton Towers said in November the crash was down to "human error" after the manual override system was used without the appropriate protocols being followed.
It added in a statement: "The investigation also identified areas where protocols and the training of employees should be improved. There were found to be no technical or mechanical problems with the ride itself.
"We have taken full responsibility for the incident and continue to cooperate with the ongoing Health and Safety Executive (HSE) investigation. We are confident that lessons have been learned and that appropriate action has been taken to address all the issues raised by our investigation and we believe our core conclusions will be in line with the HSE findings."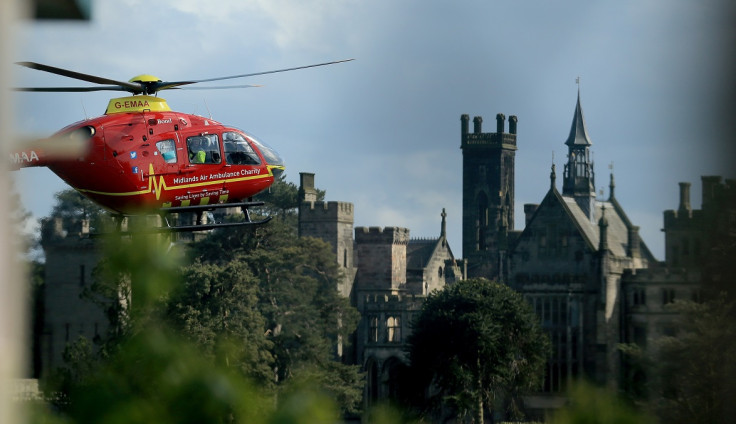 Following the plea, Neil Craig, head of operations for HSE in the Midlands said: "We welcome the guilty plea entered by Merlin Attractions Operations Ltd. Merlin has acknowledged that it failed in its legal duty to protect people on the Smiler ride.
"Those injured on 2 June last year had every right to expect a carefree and fun day out. The incident was profoundly distressing for everyone involved, both physically and mentally. It left some with life changing injuries. We hope this first milestone will help those affected to continue their recovery from this tragic incident."
Paul Paxton, Partner at Stewarts Law, who represent some of the victims, added:"Given that such serious injuries could be sustained on a fun day out, it is hardly surprising that a criminal offence was committed. However, it is comforting for the families that a plea of guilty has been entered rather than the victims having to endure a drawn out trial.
"Today is not seen as a victory; the families are not motivated by retribution, but inevitably this guilty plea will be a milestone along the way to psychological rehabilitation. Regrettably the physical recovery will be a lifelong process."