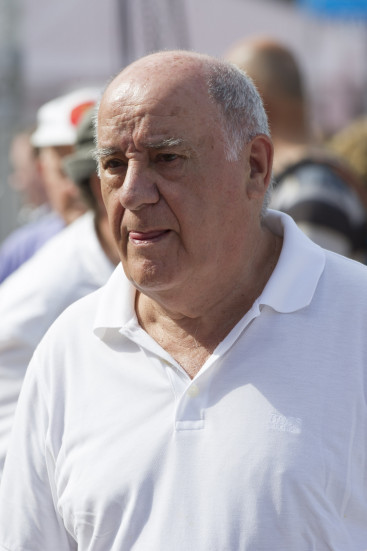 Spanish billionaire Amancio Ortega briefly became the richest man in the world before he was relegated back to second place by Microsoft founder Bill Gates, who has been the world's richest man for 16 out of the last 20 years.
According to Forbes real-time world rankings Bill Gates currently stands top of the leaderboard with a net worth of $79.4bn (£51.7m, €72.1m) . However, Ortega (now at $78.6bn) briefly overtook Gates to take the top position, the Fox News Latin network reported.
Ortega, who founded the Inditex Group that owns fashion brands such as Zara, has, like Gates, also branched out into the world of philanthropy. He announced the donation of $17m to public health in the Spanish region of Galicia, on the same day he became the richest man in the world.
The millions are to be invested in 16 centres to combat breast cancer. The early detection services are expected to help more than 220,000 patients, local media reported.
Working through the Bill and Melinda Gates foundation, Bill Gates has, more visibly than any of his contemporaries, channelled his billions into good causes, particularly with a view to reducing global poverty.
Ortega rose from humble origins to make his vast personal wealth. He was born to working class parents in 1936 in Busdongo de Arbás. He began making clothes at the age of 14, taking an apprenticeship with a local shirt maker. In 1972, Ortega founded his first clothing company, Goa, which sold quilted bath robes. He opened his first Zara shop in 1975.
The Spanish businessman, who is said to have modest tastes and live a simple lifestyle, holds a 59.29% stake in Intidex, which owns Zara and Massimo Dutti among other brands and has more than 92,000 employees.