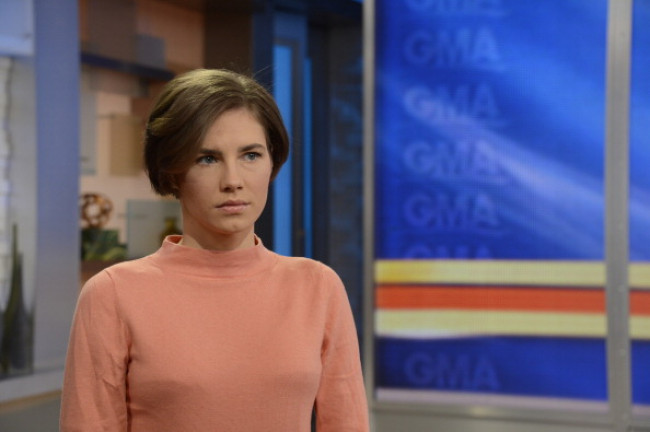 Whatever Italy's Supreme Court rules on Wednesday, Amanda Knox will not be going back to serve out the remainder of a 28-year sentence passed down to her for the 2007 murder of British student Meredith Kercher, according to US officials.
A US state department source, quoted in Monday's Daily Express, said it may not be able to extradite Knox to Italy because of "uncertainties about the case".
"There is a feeling that the whole case is flawed and that a US citizen should not have to go to jail because of that. If there is an extradition request from Italy it will be denied," a source from the state government said.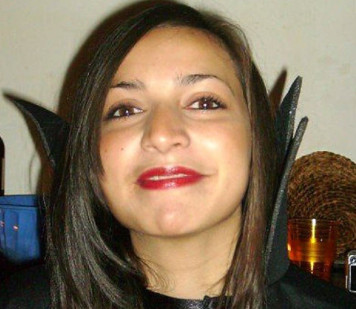 Knox, 28, and her ex-boyfriend, Raffaele Sollecito, were found guilty again of murder by an appellate court in Florence last January. They were ordered to serve their original sentences of 28 and 25 years. They had already served four years for murder but were acquitted in 2011. The two maintain their innocence.
Despite last year's call to reinstate their original convictions the pair have been allowed to remain free. Knox has now settled back in her home town of Seattle where she works as a newspaper journalist for local newspaper West Seattle Herald, and warned she would have to be dragged back to prison in Italy "kicking and screaming".
Appelate judge Alessandro Nencini said Kercher had been murdered as a "result of the progression of aggression and a desire to humiliate Meredith". Judges indicated it was Knox who delivered the fatal knife blow to her 21-year-old roommate.
The US government could challenge a legal request for extradiction on the basis that Knox cannot be legally tried twice for the same crime, known as double jeopardy, and make her exempt in the US-Italy extradition treaty – although this claim has been rejected by Italian lawyers. She can also appeal to the court but the the final decision will reside with the US secretary of state, John Kerry.
In 2007 Kercher was found with her throat slashed in the apartment in Perugia, Italy, she shared with Knox.
Kercher's family are campaigning that Knox must be extradited back to Italy if the ruling is upheld this week.
"Meredith's family hope that the sentence is upheld and the law is carried out to its fullest extent," said Francesco Maresca, a lawyer representing the family. "If that means extradition for Knox, that's what they want."
Another man, Rudy Guede, is already in jail serving 16 years for Kercher's murder.
A film based on the case, called The Face Of An Angel, starring Cara Delevingne is due for release on Friday where Genevieve Gaunt plays the Knox character. Knox has garnered huge public sympathy in the US where it is believed she has been a victim of miscarriage of justice.