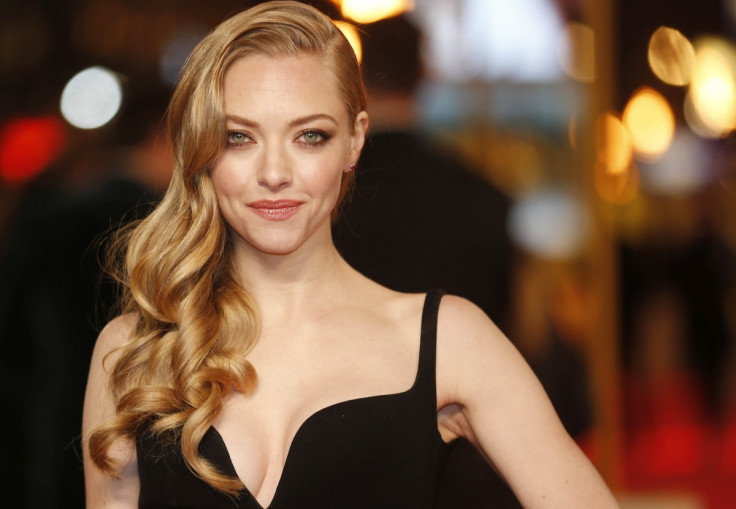 Amanda Seyfried and Thomas Sadoski have got engaged after dating for six months. The news was confirmed just days after the 30-year-old actress was spotted wearing a rock on her ring finger.
On Monday, the couple's representatives told Us weekly that the pair are engaged. "Tommy and Amanda recently got engaged and shared the happy news with family and close friends," a source close to the co-stars told the celebrity news website.
The couple were first romantically linked in March after meeting on the set of the film The Last Word, which is scheduled to release in 2017. In 2015, the Mean Girls actress and the 40-year-old actress had worked on a Broadway play titled The Way We Get By.
Previously, Seyfried had revealed that she wanted to settle down and start a family.
"I got married so many times in my life – onscreen! I don't want a white dress! I've worn so many of them. The fact is that kind of stuff is less about the ceremony and more about the commitment. So it's like children. That's where it's at, right? For me. But it's different for everybody," Seyfried had told E! News.
"I'd like to have one in the next four or five years. And the second one can happen between 35 and 40. Or I can adopt... It's fine. I definitely want to a couple kids," the actress said when asked about starting a family.
This will be the first marriage for Seyfried, who was previously linked to Dominic Cooper, Josh Hartnett, Ryan Phillippe, Desmond Harrington and Alexander Skarsgard. Her soon-to-be husband Thomas was married to Kimberly Hope, whom he split from in October after filing for divorce in early 2015.