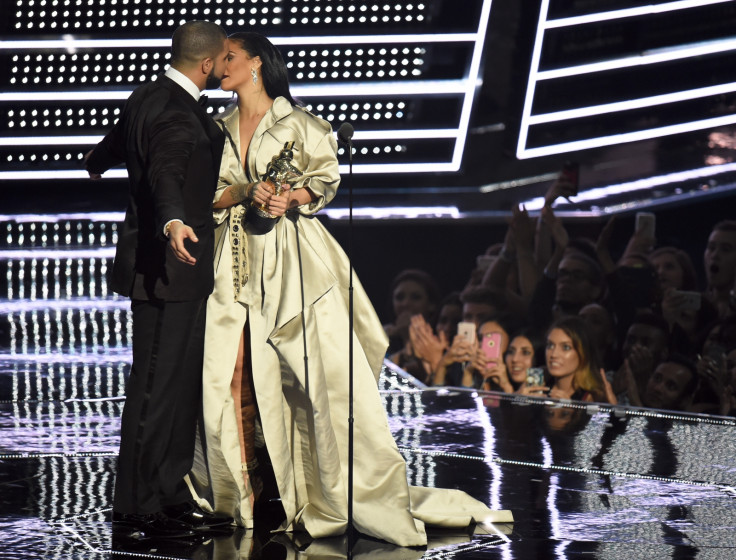 Drake and Rihanna's relationship is stronger than ever. The couple confirmed they were dating when they shared a kiss at a concert on 31 August.
Since then the Once Dance rapper has proclaimed his love for the Umbrella hitmaker on numerous occasions, and it was no different during the 29-year-old rapper's concert at Staples Center in Los Angeles on 11 September.
According to E Online, the 30-year-old songstress joined Drake onstage for the finale of his three-night concert and performed the songstress's hit song Work and RiRi also did a rendition of her hit song Bitch Better Have My Money. The 29-year-old rapper and Rihanna could not keep their hands off each other, it reported.
"I pray that you find somebody that holds you down like this woman right here," Drake told the audience, adding, "[Rihanna is] incredible, beautiful [and] talented."
A source has told the celebrity news website that the couple's romance is not just for show.
"Drake is very committed to Rihanna. They are both mature and ready to commit now. Drake loves Rihanna so much and if it was up to him, he would marry her tomorrow," the source said.
"Things are different this time between them for the better," the source added.
Previously, it was reported that Drake was ready to change his "playboy lifestyle" and "settle down" with Rihanna.
"Drake had his fun with his past playboy lifestyle and now that he is almost 30, he is growing up and is looking to settle down with who he considers the most beautiful girl there is and that is RiRi. He wants Rihanna to be his last girlfriend. He is still going to be the fun person he is, but his hopes are that Rihanna is along for the ride and will not contribute any drama to the good thing they have. So far, things are working out," a source previously told HollywoodLife.
Drake and Rihanna reignited their romance in 2014 after briefly dating in 2009.