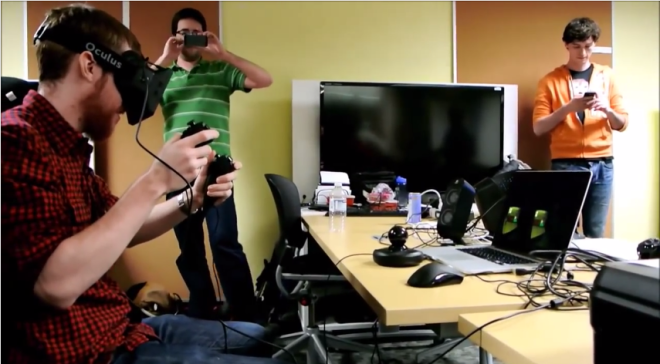 Have you ever imagined what the original 1986 The Legend of Zelda would look like in first person perspective? Oculus Rift developer Ubiquitron wants users of the virtual reality headset to discover for themselves through the ZeldaVR: The Legend of Zelda BETA project.
At the moment, the mod covers just the game's overworld and its first dungeon. However, there are plans to scale up the entire game to VR playability by March. Once done, the mod will be available for free.
For users who already own an Oculus headset, the demo can be picked up here. Have a look at a video of the game being played with Oculus VR below.
Upon first thought, the concept of converting the game for VR seems like a thought bound for failure, but the demo has actually churned out something feasible.
In the near future, we would like to see dozens of other popular retro games get a VR treatment similar to this one. Games like Contra, Mega Man, and Galaga would shine with such a VR, first person perspective.
Imagine taking out enemy soldiers and turrets while jumping over pits and across rivers. There's also a chance that first person shooters on Occulus Rift might look more like the original Doom instead of their original selves.