Amazon Alexa can now read you more than 60,000 recipes with new Allrecipes skill
Home chefs can ask Alexa to recommend a recipe based on the ingredients they have on hand.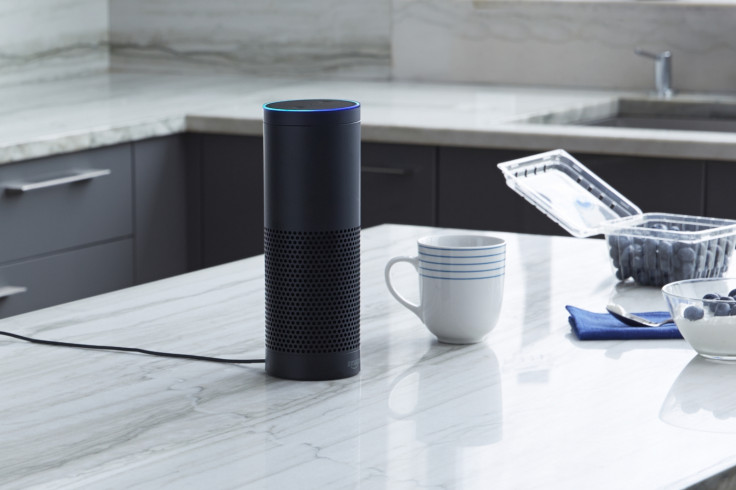 Popular recipe website Allrecipes has launched a brand new skill for Amazon's popular voice-activated virtual assistant Alexa to help guide users through a whopping 60,000 recipes. Besides recommending what appetizer, entree or dessert you can whip up, home chefs using Alexa-enabled devices such as the Amazon Echo or Echo Dot will be able to pick recipes based on the ingredients they have on hand, the amount of time they have to spare or their preferred cooking method.
"So many of our customers are using their Alexa-enabled devices in the kitchen, and with the addition of Alexa skills like Allrecipes, that experience only gets better," Rob Pulciani, director of Amazon Alexa said. "We're excited to work with Allrecipes to create a cooking experience that leverages the benefit of hands-free Alexa voice technology. Getting meal recommendations and step-by-step recipes - with just your voice - makes putting dinner on the table a little easier for our busy customers."
Once a user decides on a particular recipe, Alexa will provide detailed, step-by-step instructions to guide you through the cooking process. It also allows users to control the pace by using voice commands to pause, repeat or skip steps to move forward through a recipe, rather than having them attempt to swipe through a recipe or flip through a cookbook with their flour-covered fingers. If you're heading over to the store to grab supplies to make the dish, you can ask Alexa to text you the recipe and ingredient list as well.
For example, home cooks can say, "Alexa, ask Allrecipes, what can I make with chicken, mushrooms, leeks and shallots?" ask for a specific recipe or enquire about the recipe of the day. Users can also ask Alexa about ingredient measurements in a selected recipe as well.
"Allrecipes has a long tradition of being first to introduce innovative new experiences that make grocery shopping and home cooking more rewarding," Stan Pavlovsky, president of Allrecipes' parent company, Meredith Digital. "Our vision is to make Allrecipes' content and community available wherever and whenever needed, so preparing dishes is as easy as possible for our audience of busy families and passionate food enthusiasts."
The new skill is available for all Alexa-enabled devices including the Amazon Echo, Echo Dot, Amazon Tap and Amazon Fire TV. To enable the skill, users can get it for free through the Amazon Alexa app on iOS, Android or Fire tablets or simply say:"Alexa, enable the Allrecipes Skill."
Amazon has continued to update Alexa's consistently growing collection of skills with new interesting capabilities such as playing music, hailing a cab, managing your calendar or ordering a pizza. Last week, US mobile carrier AT&T launched a new skill for the digital assistant that allows users to send hands-free text messages to their contacts.
© Copyright IBTimes 2023. All rights reserved.