Amazon and Apple Under Fire For Not Funding Online Child Porn Watchdog
Neither company has provided support to the Internet Watch Foundation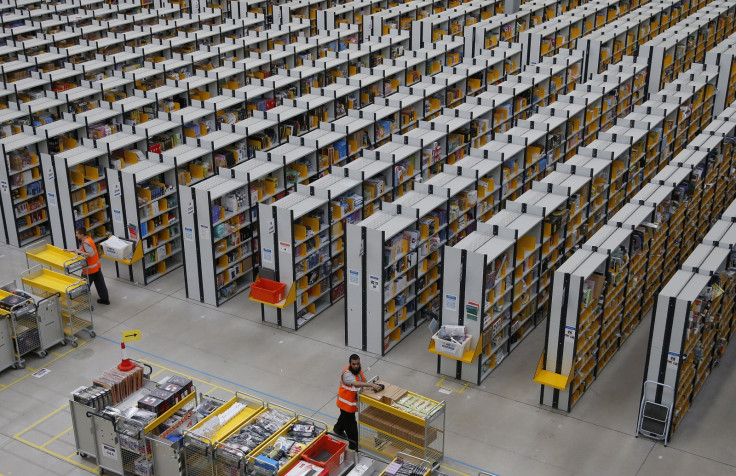 Amazon and Apple have been criticised for not contributing any money toward the Internet Watch Foundation (IWF), an industry funded watchdog which works to remove child sexual abuse images.
The IWF has identified 578 cases of webpages containing child sexual abuse images which use Amazon Web Services – Amazon's web site hosting and support services. All of the cases were removed immediately after being reported, but it raises the question whether Amazon should fund organisations like IWF and help eradicate child pornography.
Ed Vaizey, the UK minister for the digital economy, said: "This is a very serious matter. Industry has pledged to support the IWF in combating the vile trade in child abuse images. We expect companies that have pledged financial support to honour their commitments. We will make clear at a summit who has done so."
Amazon officials were first asked to support the IWF in August 2009. Five years on, and Amazon has not provided any financial support for the watchdog.
It is unclear whether Apple have been holding talks with the IWF. The company told the Sunday Times: "We do not tolerate abusive content and when we find it we move quickly to report it."
The majority of the IWF's 119 members, including companies such as Facebook, Yahoo and Microsoft, pay an annual fee ranging from £1,000 to £75,000. Last year, Google donated £1m ($1.56m). The IWF also receives donations from the public.
The IWF has tracked down over 25,000 websites containing child sexual abuse images from around the world since April 2014.
The organisation also claims that through collaboration with the police, it has helped rescue 12 children in the last three years.
It says it has also helped remove 100,000 websites containing other criminal content.
The internet watchdog is expected to be showcasing its findings at a proposed summit that will raise awareness of the high number of child sex abuse images still online.
Thirty countries will be invited to the event, which is expected to be announced by Prime Minister David Cameron in the next couple of days.
Amazon Web Services commented: "We're in current discussions with IWF about our membership. Separately, our acceptable-use policy clearly prohibits illegal content."
© Copyright IBTimes 2023. All rights reserved.