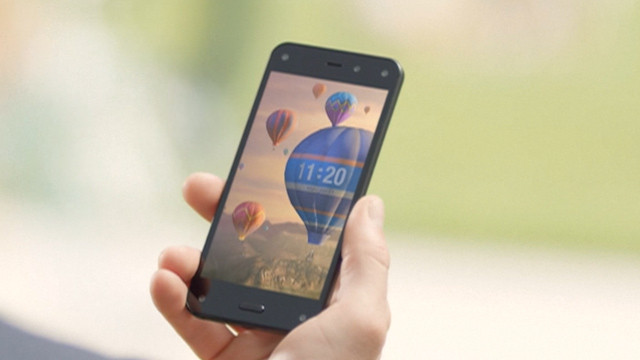 Amazon has cut the price of its floundering Fire phone yet again, with it now costing just $199 (£126) in the US, without a contract - and it still comes with a year of free Amazon Prime, worth $99 on its own.
To customers not yet subscribed to Prime, that means the Fire phone, which entered the market in July 2014 at an iPhone-rivalling SIM-free price of $649, is now valued by Amazon at just $100 - less than the Kindle Paperwhite ebook reader.
Meanwhile, in the UK Amazon is selling the Fire, which arrived in late September, for £399 SIM-free, or free on a £28 per month contract on O2.
The fire sale pricing strategy comes a month after Amazon's senior vice president for devices, David Limp, admitted that the company had priced the Fire phone too high at launch. "We didn't get the price right," Limp told Fortune. "I think people come to expect a great value, and we sort of mismatched expectations. We thought we had it right. But we're willing to say 'we missed.' And so we corrected."
Limp's admission came a week after company chief technical officer, Tom Szkutak, said Amazon had an $83 million surplus of Fire phones sat in warehouses, unsold and collecting dust.
Fire Phone Sales estimates
Research by the Guardian estimated in late August that Amazon had sold just 35,000 Fire phones in the US during its first two months. If we are to optimistically assume that heavy price cuts helped to maintain this rate of sales, there may now have been around 87,500 Fires sold in the US.
If we then take the 0.02% market share the Guardian worked with (provided by ad company Chitika and based on the number of web ads served to Fire users), we can estimate UK sales of around 14,000 units in two months, based on there being approximately 35 million smartphones in the UK.
This gives an estimated combined total for UK and US Fire sales of 101,500. For context, Amazon employs 43,200 staff worldwide, and the first Apple iPhone sold 700,000 units during its opening US weekend in 2007.
Amazon has never revealed sales figures of its own hardware - including the popular Kindle and Kindle Fire ranges of ebook readers and tablets - so it is unlikely that we'll ever truly know how many Fire phones have been sold. But with such drastic price cuts the news cannot be good, and we would expect O2 and Amazon's UK site to drop the Fire's price soon too.