The Amazon Fire Phone is the e-commerce giant's first foray into the smartphone market. While the company has some background in hardware, with its market-defining Kindle ereader series and Kindle Fire tablets, the smartphone market is a very different beast, with dozens of established players fighting for every last scrap they can get.
And so Amazon's Fire Phone faces a stiff challenge before it was ever launched.
To try and stand out from the crowd, Amazon launched the Fire Phone with a number of unique features, including a 3D interface and Firefly which lets users recognise text, images and audio using the phone's camera - and give them the option to buy that book, song, film or product directly from Amazon.
However, it looks like Amazon's first attempt at a smartphone is destined to be a flop, if the initial reviews from the US - where it goes on sale on Friday - are to be believed:
We've rounded up a sample of five to give you an idea of what is being said:
---
David Pierce @ The Verge
---
Pierce compares this first generation Amazon smartphone with the latest generation Kindle ereader:
"The Kindle Paperwhite is what the Fire Phone should be, a device perfectly suited to its task with subtle improvements lurking behind every corner. And who knows? Maybe in seven more years we'll have the smartphone equivalent. But this Fire Phone is more like that first Kindle: a device with so many features, so many ideas, that it has either forgotten or ignored what it's supposed to be for."
Piecre marks the Fire Phone down for bland design, ugly software and the fact that "smartphones shouldn't be stores".
"Amazon's consumption-first approach works on tablets, for watching and reading and shopping. But tablets are for fun. Smartphones are for work, for life. They're not toys, they're tools. Amazon doesn't understand that, and the Fire Phone doesn't reflect it. Amazon's first smartphone is a series of interesting ideas in a package that is somehow much less than the sum of its parts."
---
Walt Mossberg @ Re/Code
---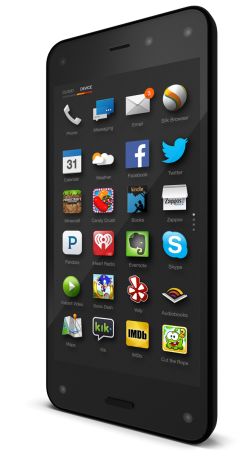 Mossberg compared the Fire Phone to the iPhone 5s which he considers the best smartphone on the market today. He marks the Amazon smartphone down for being only available on one carrier and the high $650 off contract price.
Talking about the Dynamic Perspective 3D interface, Mossberg said that it's a "neat trick, but "after too many frustrating flicks I resorted to swiping the side panels open and closed, even when I was using the phone one-handed, because I found it quicker and surer."
Mossberg's bottom line:
"The Amazon Fire phone is perfectly suited for people heavily invested in the company's ecosystem, and who like to use their smartphones one-handed, as long as they like AT&T. But to top Apple and Samsung, Amazon needs to do better."
---
Andrew Cunningham @ Ars Technica
---
On the positive side, Cunningham says that Firefly is a "genuinely cool feature that could become even more useful with involvement from developers" and the Fire Phone has a good camera and good battery life.
However, ultimately, the limited app eco-system will be the phone's Achilles heel:
"The Fire Phone will benefit from prominent placement on Amazon's homepage, which is one of the biggest billboards on the entire Internet. It may merit a second look from people who are generally satisfied with their Kindle Fires. But the Fire Phone's ecosystem isn't as large or as healthy as iOS' or Android's, and we hesitate to recommend new platforms like this to anyone before they've had time to prove their worth and staying power."
---
Jillian D'Onfro @ Business Insider
---
D'Onfro isn't as critical as some, saying the Fire Phone is a "solid deal" where you get "all the smartphone basics" with a couple of "added bonuses" for a price that's "in line with the market."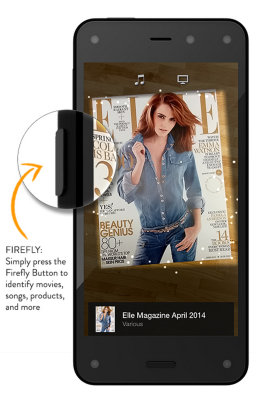 But, she adds, "if you care about getting the latest apps and services or having a big screen, you might want to consider other options.
"This is a phone for folks who only want to live in Amazon's world and don't need access to the latest and greatest apps and services rival devices offer. I suspect most people don't fall into that category though."
---
Brad Molen @ Engadget
---
Finally, Molen suggests all the whiz-bang features is just Amazon showing off and not really adding any user benefit:
"The Fire's defining features are fun, but I can't help but feel as though they're merely gimmicks designed by Amazon to demonstrate the company's brilliance and at the expense of battery life, to boot."
He concludes by saying you might want to wait for version 2.0:
"By no means is the Fire a horrible phone, but it's a forgettable one. You might want the eventual Fire Phone 2, perhaps, but for now, you're better off sticking with what you know."