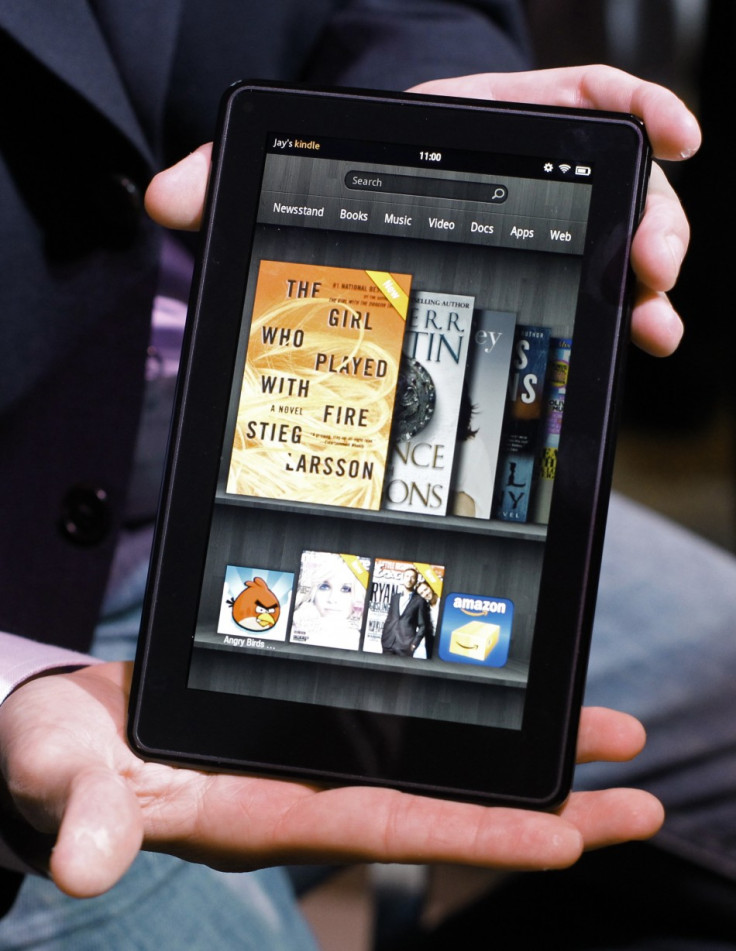 Amazon says it is producing "millions" more Kindle Fire tablets to meet high pre-order demand for the multitouch device, due out in America next month.
The Kindle Fire brings a full-colour touchscreen tablet attached to an online digital media store to the Kindle range, which has previously offered e-ink book readers only.
Increased spending on producing the new range of Kindles has caused a massive 73 percent fall in Amazon profits for the third quarter, as money has been pumped into developing the new products and securing deals with content providers.
Shares in the world's biggest online retailer fell 17 per cent in after-hours trading Tuesday after earnings of $63 million were recorded, substantially down on the $231 million earned in the same quarter last year.
Per-share earnings were 14 cents, short of the 24 cents per share forecast predicted; the share price has risen 26 percent this year, reaching an all-time high of $246.71 in October.
The company reported that sales were up 44 percent on the year-ago quarter, at $10.88 billion compared with $7.56 billion of the previous year.
The dramatic fall in profits goes to show that CEO Jeff Bezos is spending a lot of money on the new Kindle range, and importantly the digital content to soon be available for the Kindle Fire; deals have been struck with Twentieth Century Fox, CBS, Sony, Warner Bros and others to provide content for the new Kindle.
Bezos said: "September 28th was the biggest order day ever for Kindle, even bigger than previous holiday peak days. In the three weeks since launch, orders for electronic ink Kindles are double the previous launch.
"And based on what we're seeing with Kindle Fire pre-orders, we're increasing capacity and building millions more than we'd already planned."
The Guardian reports BGC Partners analyst Colin Gillis as saying: "They have a business plan and it's all about being a discount provider. In terms of sales they are doing great, but whether the shares deserve the huge premium they have attracted, I don't know. Especially with consumer sentiment where it is."
The new range of Kindles offer a budget-priced entry model with no keyboard, the 'old' third generation - now called the Kindle Keyboard - and a touchscreen version of the base model, as well as the upcoming Fire tablet.
Only the base model and Kindle Keyboard are available in the UK, with no release date set for the Kindle Touch or Kindle Fire outside of America.
You can read our hands-on review of the new fourth generation Kindle here.