Amazon sued for selling defective eclipse glasses that caused 'distorted vision'
Amazon had issued a recall notice for potentially counterfeit glasses before the Solar Eclipse on August 21.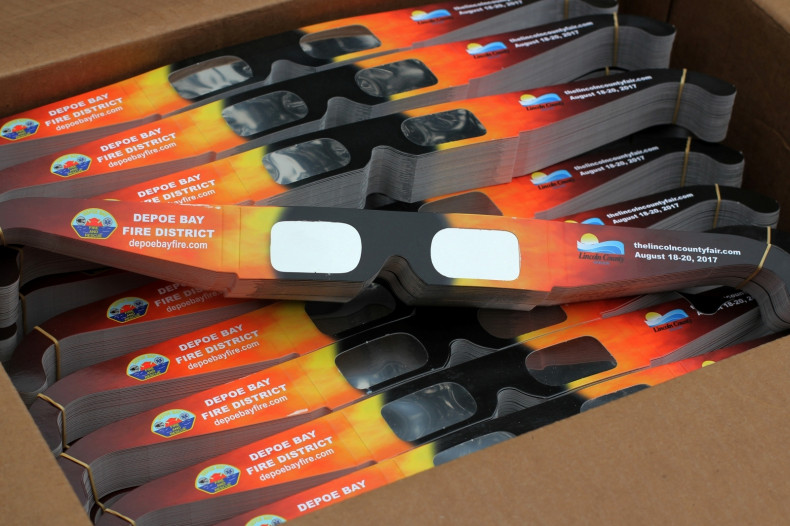 E-commerce giant Amazon has been sued by a South Carolina couple for allegedly selling them faulty eclipse-watching glasses that failed to protect their eyes and caused "distorted vision".
Thomas Corey Payne and his fiancée, Kayla Harris are targeting the company with a federal class-action lawsuit (representing a group) for selling dodgy eyewear on its platform ahead of the rare, coast-to-coast total solar eclipse on August 21. The lawsuit claims the 3-pack of glasses Corey purchased from the online retailer impaired the couple's vision when they used it to watch the eclipse.
Hours after viewing the event using Amazon's glasses, the couple started suffering from a severe headache and eye watering – problems that grew into "blurriness, a central blind spot, increased sensitivity, changes in perception of colour, and distorted vision" in coming days.
Though Amazon issued a recall for potentially hazardous eclipse glasses (from unverified manufacturers) and warned customers at risk of using those products, the lawsuit says the couple didn't get any notice from the company and was not informed about the potential risks from the product they had purchased.
"Amazon's August 19, 2017, e-mail 'recall' was tragically too little, too late. Its e-mail notification was insufficient to timely apprise customers of the defective nature of their glasses and resulted in Plaintiffs and members of the proposed class using defective Eclipse Glasses," according to the lawsuit.
The suit represents the couple and others who have or may have been affected by the same injuries due to Amazon's "woefully inadequate" attempt at warning customers. It seeks unspecified monetary damages, punitive damages, legal charges, and funds "for medical monitoring" because "plaintiffs and members of the proposed class have or will experience varying degrees of eye injury ranging from temporary discomfort to permanent blindness".
Amazon is yet to comment on the development.