Amazon UK to Hire 13,000 Seasonal Staff for Christmas Rush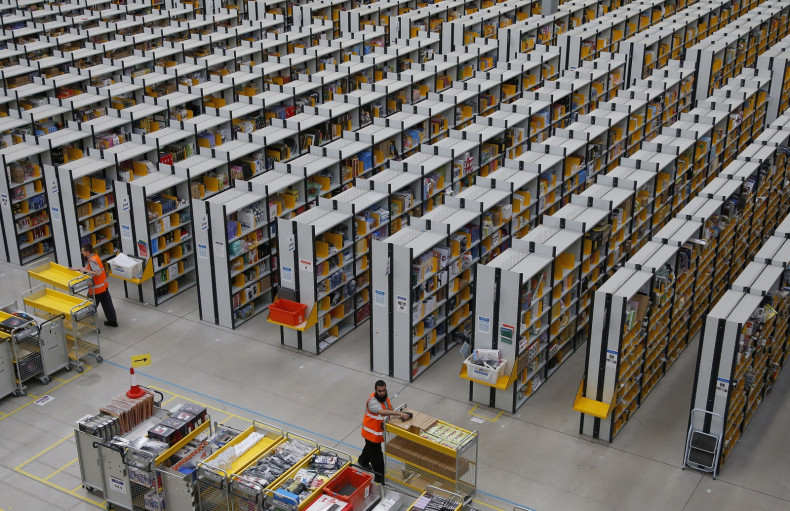 Amazon UK plans to hire 13,000 workers in seasonal roles to meet the demand of the Christmas spending rush.
The US headquartered firm said the roles will be based at its fulfilment centres across the UK and its customer service centre in Edinburgh.
Amazon UK said "hundreds" of the jobs will become permanent, full-time positons.
But a spokesperson told IBTimes UK that the number of seasonal staff would be down by 2,000 on last year's hires (15,000).
However, the firm has recruited 1,000 permanent workers in the last year and plans to add a further 1,000 over the next few months.
"Last year, on the busiest day in the run up to Christmas, our customers ordered 4.1 million items – that's about 47 items ordered per second," said John Tagawa, director of UK operations at Amazon.
"The thousands of seasonal associates who join us at this time of year play an integral role in helping us deliver an exceptional experience for our customers during this incredibly busy time.
"We look forward to welcoming back those associates who join us each and every Christmas as well as many new faces who are joining the Amazon team for the first time."
UK consumers splurged on goods last Christmas as the amount spent in the retail industry increased by 6.1% compared with the year before, according to official figures.
The Office for National Statistics (ONS) also found the average weekly spend in the retail industry in December 2013 was £8.8bn ($14.16bn, €11.08bn) compared with £8.5bn in December 2012.
UK Parcel firm Yodel also plans to hire 5,000 Staff for the Christmas Rush. The announcement comes after the ONS said the UK's total unemployment rate dropped to 6% in the three months to August as the number of people out work fell below two million.