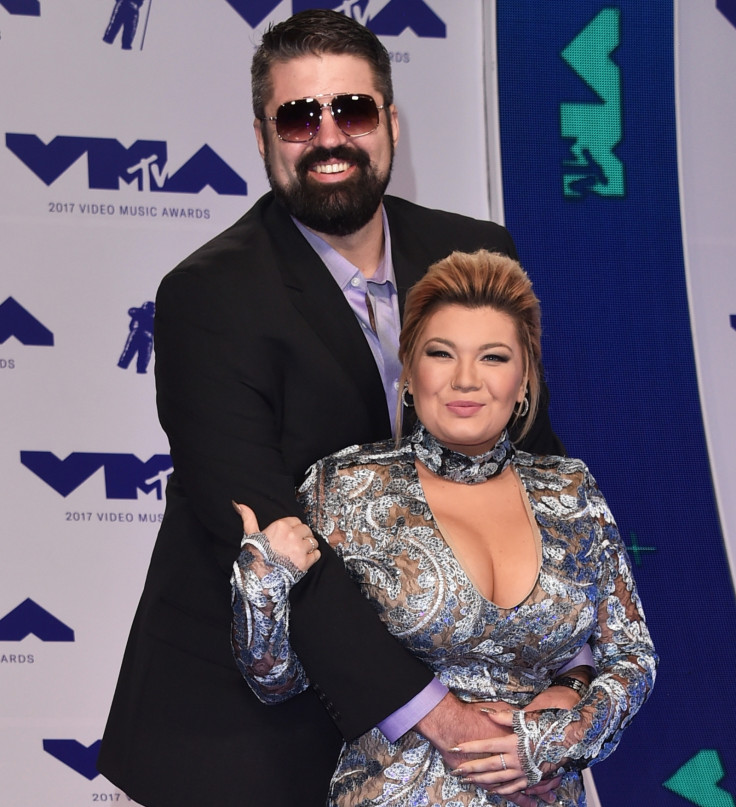 Amber Portwood made her red carpet debut with new boyfriend Andrew Glennon at the 2017 MTV Video Music Awards. And now, the Teen Mom OG star's ex-boyfriend Gary Shirley has opened up what he thinks of Portwood's new man.
Shirley told InTouch weekly, "I don't know him [well] enough. I'm not saying she should've waited on him. I think she should've dated. I think the last time they talked — I don't know what they're doing — but I think he was trying to relocate or something."
According to Gary, Portwood should have stayed single a little longer. The Teen Mom OG star began dating Glennon just 3 months following her breakup with Matt Bier. Shirley told the outlet, "I think she should've stayed single longer and really gotten to know herself and get over someone before getting with someone else because that's how you do it, man. The correct way. You don't need someone to make you feel like you're living."
The 26-year-old reality star met her new man while she was in LA filming Marriage Boot Camp with her ex Matt Baier as Glennon was working on the production of the show. Portwood gushed about her new budding romance with Glennon in an interview with US Weekly.
Revealing how they began dating, she explained, "We decided that we wanted to be friends at first because we were just having so much fun talking with each other, and, you know, then when he came out to hang out, we just had even more fun together, so that's just kind of how it started."
Defending her decision to date just months after her dramatic breakup with Baier, the 27-year-old told the outlet, "We're going slow and we're just trying to be smart about everything, which is good to find somebody on your level like that. I think we just kind of fell into this groove of really enjoying life with each other for a while, so it's kind of fun and it's kind of serious in a way as well, but we're trying not to put too much pressure on a relationship."