Amber Rose and ex-husband Wiz Khalifa are still going strong even after finalising their divorce settlement. In fact, she is hopeful about future reconciliation with the rapper.
"Maybe in a couple years, we'll get back together and have some more babies," she told People, expressing her hope to have more children with her former husband. "I tell him all the time, 'Please just give me your sperm. That's all I want.'"
Last week, the see You Again hitmaker and his former wife were spotted having fun while divorce settlement had been finalised, sparking the rumours that they are celebrating their official separation. However, Rose later cleared the speculations claiming that the couple was celebrating their "love for each other".
The model and fashion designer believe it is the love for their son Sebastian that helped them maintain a healthy relationship. "We love our son so much, and Sebastian is the happiest when we're together," she told the news outlet. "Wiz will always be my best friend, forever — we're best friends," she adds. "It's kind of weird because it's like… we're almost better divorced, you know? It just really worked out for us that way."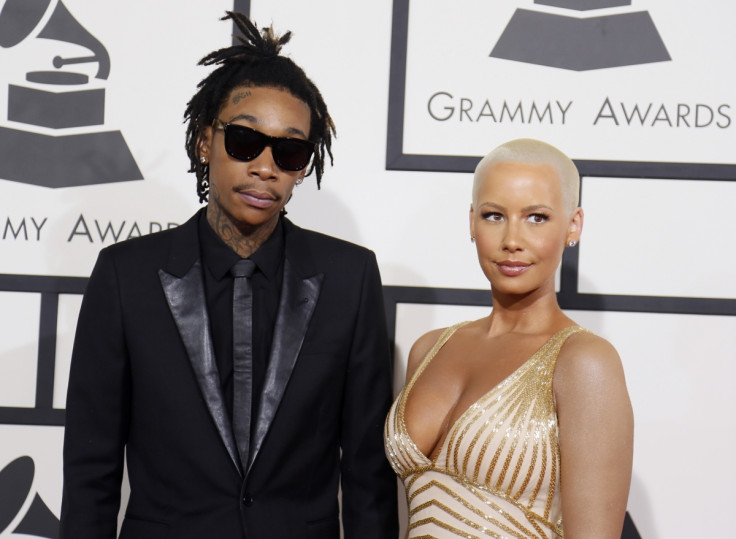 Rose, who is soon launching her weekly talk show, The Amber Rose show on VH1, admitted that her priority is her son and as parents they both love to spend time with him to make him happy. "It's awesome. That's the most important thing, is when your baby's happy."
However, that doesn't mean she had an easy time during her divorce period, "Divorce is such a painful time in your life. We signed papers four months prior and it just so happened that the papers hit courts the day we decided to go out," she told Essence in a separate interview.
After dating each other for almost two years, Rose and Khalifa got married in 2013 but within a year, Rose filed for divorce, citing "irreconcilable differences".