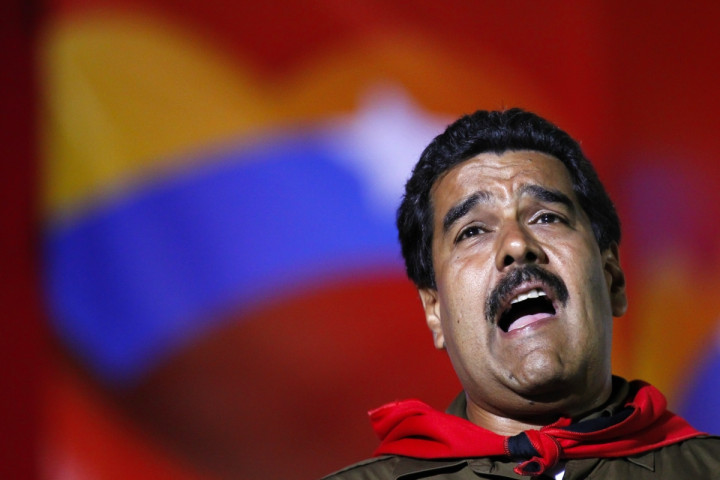 Venezuelan President Nicolas Maduro has claimed that the US is involved in a plot to assassinate him and remove his government from power.
On his weekly radio show, Maduro said that there are hundreds of emails that implicate members of the US State Department in the conspiracy to kill him.
"We will ask the State Department for an explanation of the evidence that implicates high-level functionaries in a plan to assassinate the president of the Bolivarian Republic," said Maduro on his "En Contacto con Maduro" radio show.
Venezuela has proceeded to open an investigation into the plot to overthrow Maduro's government, according to state news outlet TeleSur.
The South American leader said that the investigation had brought new information on a possible coup to light, and said that the alleged plot had threatened the foundations of the Venezuelan constitution.
"The evidence shows they were trying to find a way to assassinate the head of state and other leaders of the Bolivarian Revolution," said Maduro.
Authorities are claiming that the plan was created by Venezuela's far right and was fully supported by the US State Department.
Venezuelan authorities gathered emails from political figures as part of their investigation, some of which Maduro says provide proof that there is indeed a conspiracy led by the far right and backed by the United States.
"All of the emails were gathered legally," said Maduro. He added that more evidence on the alleged coup would be revealed later this week.
"Anyone linked to this case or believed to have participated in the coup and assassination plot will be charged and put in jail or banned from leaving the country," said Venezuela's Attorney General Luisa Ortega.
Venezuela has been beset by unrest initiated by opposition leaders since February because of high inflation, food shortages and an increasing murder rate. Forty two people have died in the protests while 835 have been wounded.