Thousands of demonstrators took to the streets of Venezuela's capital Caracas in fresh protests against embattled president Nicolas Maduro.
An estimated 3,000 mainly young protesters marched in protest against controversial education reform plans and restrictions on the right to participate in demonstrations.
Scores of people also demonstrated in several other cities in Venezuela on Saturday, including Valencia and Maracaibo.
Some protesters carried banners etched with slogans such as "education is not indoctrination", "protesting is my right", and "fight for education that teaches us to think and not obey".
Venezuela's Interior Minister Miguel Rogriguez Torres told state television that around 23 people, including eight minors, had been detained by police for setting up roadblocks in eastern and south-eastern Caracas, the AFP reported.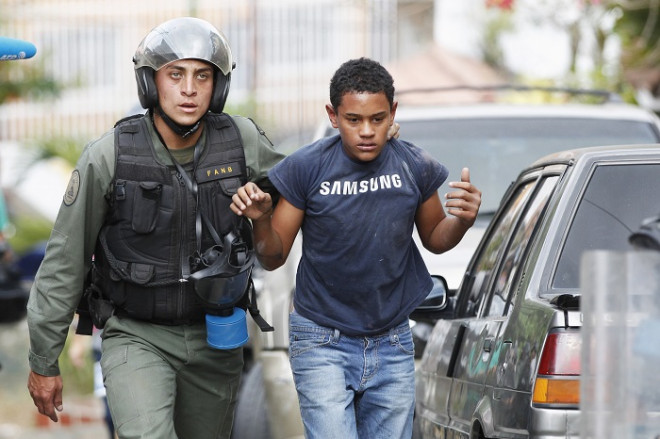 The unrest is the latest in a series of violent anti-government protests that have claimed at least 41 lives and injured over 700 since February, and comes after Venezuela's Supreme Court issued a ruling on Thursday which requires demonstrators to seek prior authorisation before staging rallies.
The education ministry has also embarked on consultations to reform Venezuela's basic school curriculum – a move that has been criticised by political opponents as an attempt to indoctrinate students with socialist propaganda inspired by Maduro's predecessor Hugo Chavez, who died last March.
Venezuela has been beset by severe shortages of basic goods, power cuts and crime, prompting widespread popular discontent. The country also has one of the highest inflation rates in the world and remains deeply divided as Maduro grows increasingly unpopular.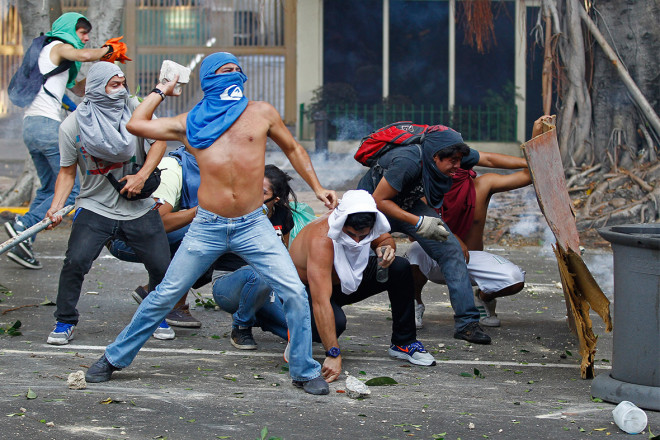 Protests have subsided recently but sporadic demonstrations have continued in eastern parts of Caracas, where anti-Maduro sentiment runs deep.
In December, Maduro's ruling United Socialist Party won a narrow victory in Venezuela's municipal elections with 54% of votes, while the opposition coalition, led by Henrique Capriles, claimed 44%.
In the presidential polls in April 2013, Maduro claimed a mere 1.5-percentage-point victory over the opposition.