US retailer Best Buy has ended its relationship with Russian cybersecurity firm Kaspersky Lab following a wave of complaints from the US government claiming the company could spy on users and be open to "government influence" from officials within the Kremlin.
Best Buy bosses believe that too many unanswered questions surround the popular antivirus software and therefore pulled it from shelves, a source first told The Star Tribune.
The retailer will now let customers who have purchased the software exchange it for free within 45 days or alternatively bring their computer into a store and have a Geek Squad technician uninstall it.
Geek Squad, at the start of 2017, hit the headlines for its allegedly close links to the FBI.
Kaspersky Lab has long-denied having explicit links to the Russian government and has openly acknowledged that it co-ordinates with police investigations around the world to help dismantle criminal operations.
The company currently has more than 400m subscribers worldwide who use its tools as a safeguard against viruses.
The firm with headquarters in Moscow confirmed news of the termination via Twitter.
A statement read: "Kaspersky Lab and Best Buy have suspended their relationship at this time; however, the relationship may be re-evaluated in the future.
"Kaspersky Lab has enjoyed an almost decade-long partnership with Best Buy and its customer base, and the company will continue to offer its industry-leading cybersecurity solutions to consumers through its website and other retailers."
US senators and lawmakers have become increasingly hostile to the company following the alleged Russia-led cyber operations during the 2016 presidential election, when multiple state-sponsored hacker groups targeted the personal emails of the nation's political elite.
American officials question Kaspersky's data retention policies, voicing – but not providing evidence to back up – concerns that user information flows through Russian data centres.
US senator Jeanne Shaheen, in a recent article for The New York Times, explained how the six top intelligence chiefs – from agencies including the FBI, CIA and NSA – had each confirmed that they would not feel comfortable using Kaspersky software in an official capacity.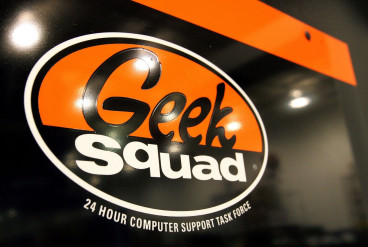 "I cannot disclose the classified assessments that prompted the intelligence chiefs' response," Shaheen wrote in the opinion piece.
"But it is unacceptable to ignore questions about Kaspersky Lab because the answers are shielded in classified materials.
"Fortunately, there is ample publicly available information," Shaheen added.
But critics of the move in the security field argue there is no data in the public domain to suggest clandestine links to the Kremlin.
They also note that many American security firms employ former defence agency experts – meaning that the US government's stance is one of hypocrisy.
In July this year, the US government officially removed Kaspersky Lab from its approved list of technology vendors. Lawmakers are still pushing for more sanctions.

Eugene Kaspersky, the cyber firm's founder and CEO, has refuted all alleged government links.
"Because I'm a self-made entrepreneur who, due to my age and nationality, inevitably was educated during the Soviet era in Russia, they mistakenly conclude my company and I must be bosom buddies with the Russian intelligence agencies," he wrote in a recent blog.
"While I find these ongoing accusations and false allegations extremely frustrating, I've noticed that all the attacks possess a few things in common, including a complete lack of evidence, conspiracy theories, and assumptions reported as irrefutable facts," he added.
According to The Star Tribune, Kaspersky's products were sold at Best Buy for more than a decade.