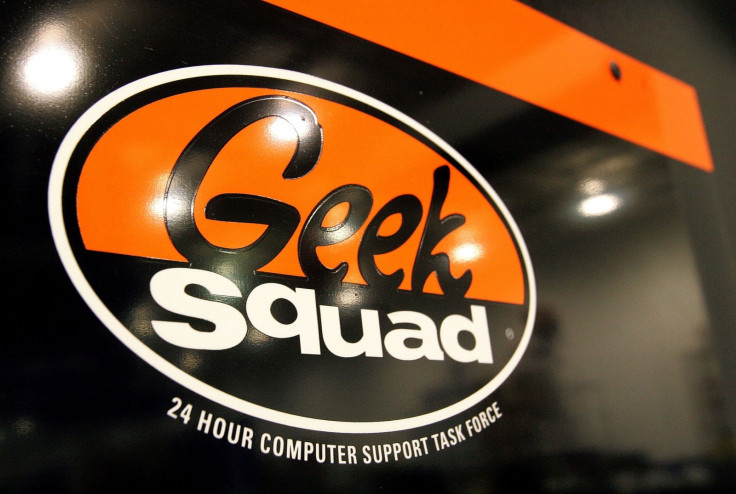 Best Buy, the US electronics retailer, has denied its "Geek Squad" computer technicians have a close working relationship with the FBI, amid ongoing revelations emerging from a long-running child porn probe that continues to shine light on the agency's shadowy use of informants.
The case, brought forward in a Californian district court, suggests the FBI placed a slew of "cooperating human sources" (CHSs) at Best Buy and paid them up to $500 (£410) for information about suspicious data found on customers' computers brought in for repair.
The defendant in the case has claimed that from the period of 2007 to the present there is "always at least one supervisor" who is an "active informant" to the FBI. Court filings indicate that, over a four-year period, the agency had at least eight "sources" in the Geek Squad.
The complex legal proceedings revolve around former practising doctor Mark A Rettenmaier, who was indicted in 2014 after being charged with two counts of possessing child pornography. One image was allegedly discovered while his laptop was being tested at a Geek Squad facility in 2011.
Court filings show Rettenmaier, after a hard drive issue was identified, sanctioned a deep repair to regain access to his pictures, files and documents. However, one of the images was found to be of a minor in a sexual pose and was subsequently reported.
The picture showed "a fully nude, white prepubescent female on her hands and knees on a bed, with a brown choker-type collar around her neck", prosecutors said.
The Geek Squad technician who found the image, an informant called John Westphal, reported the issue to his boss, Justin Meade, who was also an FBI source. On 5 January 2012, the filings show, Meade emailed FBI agent Tracey Riley asking for her to visit and review the images found.
Meade also CC'd another Best Buy employee into the email, Randall Ratliff, also outed as a CHS.
Once obtained by the FBI, the agents ran a scan using a programme called "OS Triage" – designed to run a set of "search terms" that can "identify known child pornography files on a digital device". However, court papers show this did not work and a deeper analysis was ordered.
According to Orange County Weekly, in Rettenmaier's case the image was uncovered in a "trash" space and could only be retrieved using forensic software. In legal terms, the FBI knew it could not use this to prosecute as "it's arguable a computer's owner wouldn't know of [the image's] existence".
Despite this, the agency obtained a warrant to search Rettenmaier's computer and home in 2012. News reports from the time reported suspicious material was found on the defendant's smartphone, with up to "800 pictures of naked or partially nude girls" uncovered.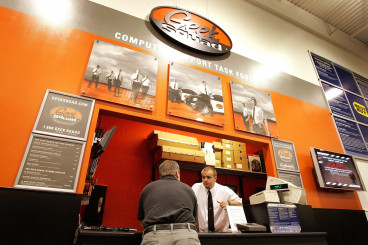 Now, as the next court case approaches, Rettenmaier's defence attorney, James Riddet, has asked the judge in the case, Cormac J Carney, to squash most of the evidence on the basis it was obtained from "illegal" searches using Best Buy employees who had an incentive to find illegal activity.
It is following this line of legal argument that Carney, in the filings from 19 December last year, revealed the extent of the FBI informant scheme. As noted by the Washington Post, it raises salient questions about privacy and if the case is a Fourth Amendment issue.
The FBI said that Meade was a CHS for two periods of time — October 2008 to January 2009 and November 2009 to November 2012. Meade estimated he contacted the FBI reporting child pornography approximately "six to nine times per year".
Specifically, the court documents allege that in June 2009, even though the US government maintained Meade was not an active CHS at the time, he emailed the FBI regarding a suspicious case he wanted the agency to look into.

"Rettenmaier argues that FBI desire to root out child pornography, and Meade's desire for payment, permeated Best Buy to the point of an agency relationship," the filings state.
District Judge Carney, the Washington Post notes, will now permit defence attorneys to further delve into the FBI's links with Best Buy at a hearing in Los Angeles starting on Wednesday 11 January. Geek Squad technicians and FBI agents will be required to provide testimony, it added.
"The nature of the relationship between the FBI and Best Buy CHSs prior to Rettenmaier's hard drive's repair is relevant to how Meade understood his role as an informant and the possibility of an agency relationship between those who specified Westphal's procedures and the government," Carney wrote in the filing.
Responding to the case, Best Buy issued a statement on 9 January claiming its Geek Squad experts have "no relationship with the FBI".
It continued: "Any circumstances in which an employee received payment from the FBI is the result of extremely poor individual judgment, is not something we tolerate and is certainly not a part of our normal business behaviour.
"To be clear, our agents unintentionally find child pornography as they try to make the repairs the customer is paying for. They are not looking for it. Our policies prohibit agents from doing anything other than what is necessary to solve the customer's problem so that we can maintain their privacy and keep up with the volume of repairs."
The case continues. Rettenmaier pleaded not guilty and was released on $100,000 bail in 2014.