American Airlines employee reduces mum to tears then challenges passenger to fight
Airline apologises after video of the incident aboard plane at San Francisco airport goes viral.
American Airlines apologised after a video showing an employee reducing a mum to tears then challenging another passenger to a fight aboard a flight out of San Francisco went viral. Eye-witnesses said the employee had earlier forcibly removed a stroller from the woman, hitting her with it and almost hurting her baby, though this is not shown on the video.
The incident took place on Friday (21 April) before the 2.18 pm Flight 591 to Dallas Forth Worth departed from San Francisco International Airport (SFO). In the video, the woman – still holding a toddler – sobs and requests her stroller back. Other passengers come to her defence and an irate male passenger asks for the name of the employee who removed it.
The situation then escalates as a burly employee comes aboard. The male passenger tells him: "Hey bud, hey bud. You do that to me, and I'll knock you flat."
The employee then squares up to the passenger, saying: "Hit me, c'mon, bring it on! You don't know what the story is."
Surian Adyanthaya, who filmed the incident, later posted it on Facebook with the caption: "OMG! AA Flight attendant violently took a stroller from a lady with her baby on my flight, hitting her and just missing the baby."
The flight later left on schedule. The woman passenger was reportedly upgraded to first class.
In a statement, American Airlines said: "We have seen the video and have already started an investigation to obtain the facts. What we see on this video does not reflect our values or how we care for our customers. We are deeply sorry for the pain we have caused this passenger and her family and to any other customers affected by the incident. We are making sure all of her family's needs are being met while she is in our care."
American Airlines' statement also said that a member of its staff had been "removed from duty", but did not specify which staff member involved in the incident this referred to.
The incident comes weeks after rival airline United Airlines created a PR disaster by forcibly removing a 69-year-old doctor from a flight which had been overbooked so an employee could catch a connecting flight. Dr David Dao was seen with a bloodied face as he was dragged from the plane. United Airlines initially defended its actions but later apologised.
Today United Airlines confirmed that chief executive Oscar Munoz will not now be promoted to chairman. The company's handling of the fiasco led to share prices tumbling and provoked fury on social media. Robert Milton will retain the position, United said.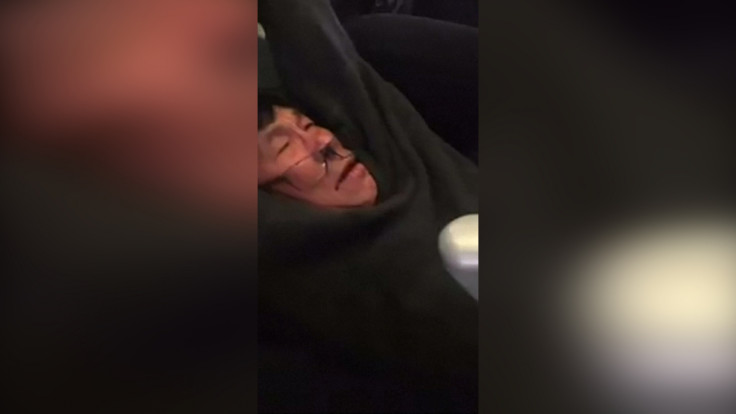 © Copyright IBTimes 2023. All rights reserved.