An American woman became an African princess when she married into the royal family of Ethiopia, after first meeting her man in a Washington nightclub.
In a modern-day fairytale, Ariana Austin, 33, married 35-year-old lawyer Joel Makonnen, a great-grandson of Haile Selassie, the last emperor of Ethiopia, on 9 September in Maryland.
The couple married 12 years after they first met on the dance floor of the Pearl nightclub in the US capital.
The pair spent over a decade circling each other, getting degrees, working in different parts of the world, even breaking up for a period, before deciding to tie the knot.
Austin told the New York Times: "I think we both had this feeling that this was our destiny. But I felt like I had things that I had to do."
Makonnen still remembers the cheesy pick-up line he used on his future bride and her friend on the nightclub dancefloor a dozen years ago.
"I said, 'You guys look like an ad for Bombay Sapphire,' or whatever the gin was," he recalled.
Makonnen says he immediately knew he wanted to date Austin.
"Not even five minutes later I said, 'You're going to be my girlfriend','' he said.
Makonnen didn't immediately tell Austin about his family history, which professes to trace its roots back to the Biblical King Solomon and Queen of Sheba.
Guyanese black cake
But Austin said she was fascinated to hear the stories when he finally opened up.
"It's unbeatable heritage and history," Austin said. "It combines sheer black power and ancient Christian tradition."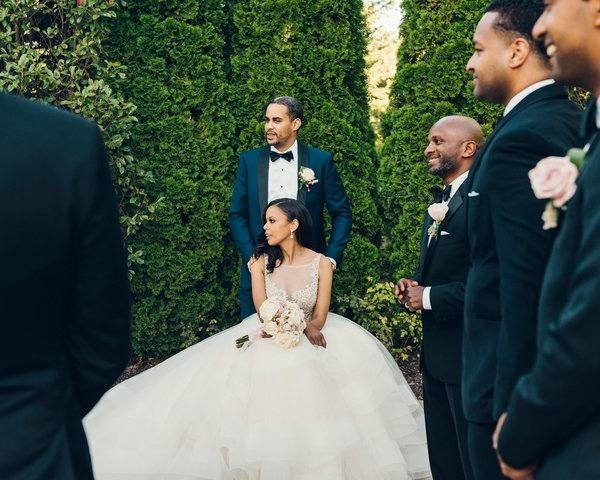 Austin is of African-American and Guyanese descent. Her maternal grandfather was a lord mayor of Georgetown, the capital of Guyana.
The two married last month in an elaborate Ethiopian Orthodox Christian wedding involving 13 priests in Temple Hills, Maryland.
Makonnen, formally known as Prince Yoel, wore a mixture or traditional robes and a suit. His bride opted for an ivory Lazaro dress complete with a flowing train behind her.
Hours after the ceremony, they hosted a formal reception at Foxchase Manor in Manassas, Virginia where their 307 guests dined on Ethiopian food and pre-boxed slices of Guyanese black cake.
Makonnen's family is part of a centuries-old Ethiopian dynasty that ended in 1974 when Haile Salassie, who came to power in 1930, was overthrown by a Marxist Derg military coup.
Makonnen's father, Prince David, was studying abroad at the time, and so was able to escape imprisonment by the regime. Makonnen was born in Rome, where his parents were living in exile, and was raised in Switzerland.
The long courtship between the pair had plenty of time to develop. Makonnen graduated from the American University in 2006, and then took a six-month internship in France.
About time
Austin went to Paris the following year, where Makonnen returned in 2008 before going back to Ethiopia to start an organisation with his uncle to help Ethiopian youth.
In 2012 Austin passed her master's degree in arts education at Harvard, but the pair decided to take a break from their long-distance relationship.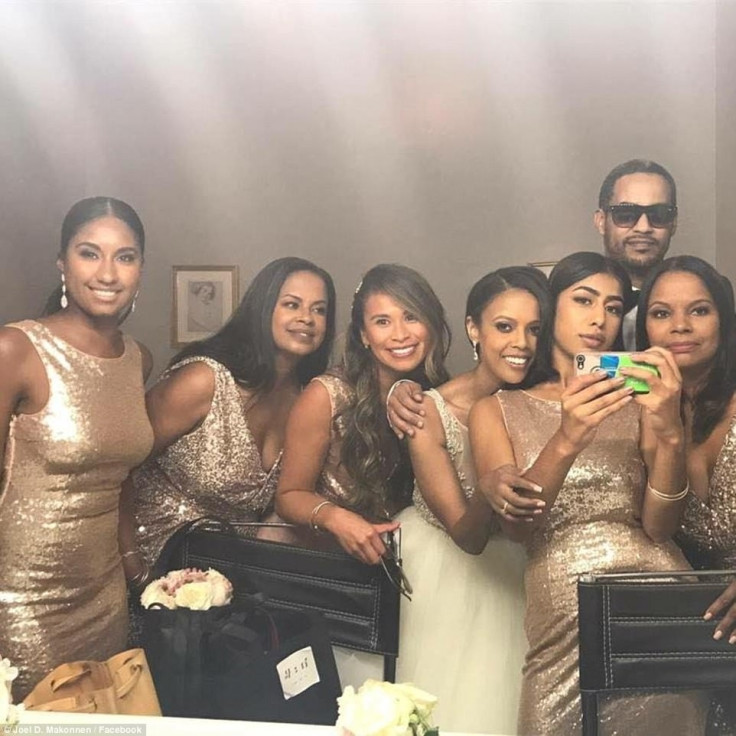 Makonnen took a job working in the legal department in the US unit of Japanese drugs group, Otsuka America Pharmaceutical.
Austin works in philanthropy at the Executives Alliance for Boys and Men of Color, a division giant US trust Rockefeller Philanthropy Advisors.
But they were back together again by Valentine's Day 2014, when Makonnen presented her an aptly shaped princess-cut diamond ring.
The groom-to-be plucked up his courage and popped the question: "I think I said, 'Let's take this journey together.' When I proposed she was like, 'It's about time.' "