Ahead of upcoming fantasy series American Gods, airing on Starz later this month, Amazon Prime Video screened the show's pilot and hosted a Q&A session with the cast in London recently. Apart from being completely baffled about what the overall plot was after the first episode had finished, audience members certainly learned a lot about what to expect from Bryan Fuller and Michael Green's visually stunning adaptation of Neil Gaiman's award-winning novel.
Here's all that IBTimes UK took away from the event, including some behind-the-scenes anecdotes and tidbits from future episodes...
So, what's the show about?
Mixing themes of old American Westerns with modern fantasy and ancient mythology, American Gods sees ex-convict Shadow Moon (Ricky Whittle) meet a mysterious man named Mr Wednesday (Ian McShane). The latter, in turn, introduces him to a dangerous world of good and evil and enlists him as his reluctant bodyguard-turned-errand boy.
In Gaiman's novel (and presumably, the series now too), Wednesday is actually Odin, the Old Norse god of knowledge and wisdom, who has used his abilities to become an extremely successful con artist. More recently however, he spends his days trying to recruit other gods to join him in the inevitable war between himself and his kind and the New Gods; beings who manipulate their followers with promises of wealth and fame.
You won't necessarily understand the pilot, and that's okay...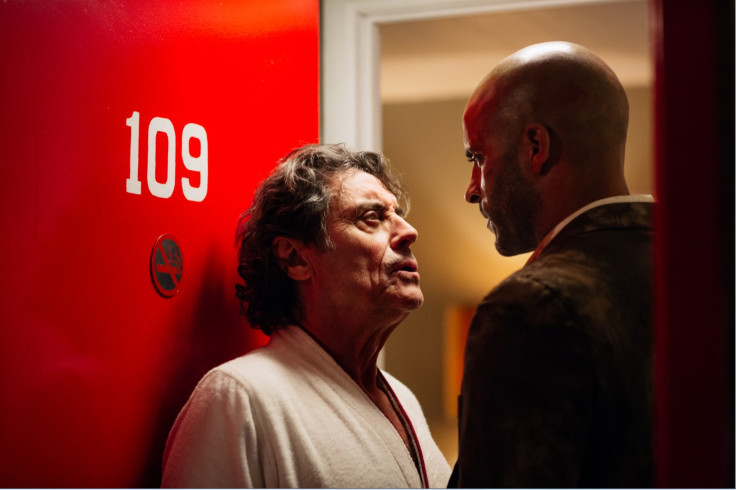 "Well, I'm sure I speak for everyone, my mind was blown. I did not know what the hell just happened. Whittle candidly told the audience, when asked what were his thoughts upon watching the pilot himself. "You enter this journey through Shadow's eyes and obviously at the beginning, you've not got a clue what's going on but that's okay because neither does Shadow. And as Shadow learns what's going on, you'll learn with him."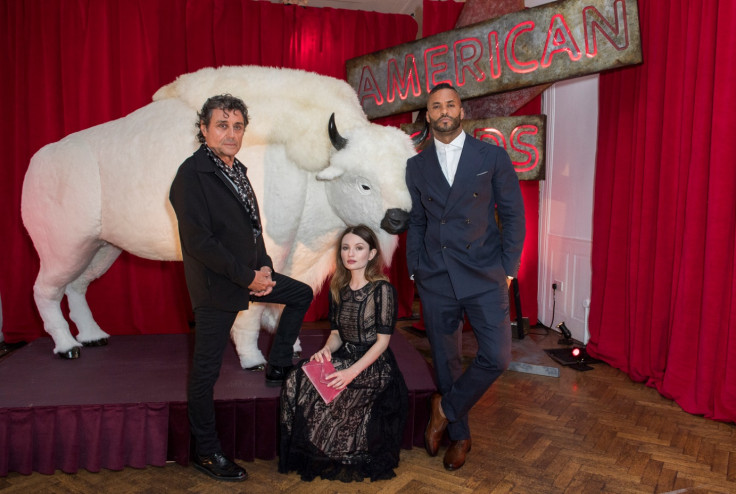 It's SUPER blood-soaked
Before the pilot began, the audience was greeted to an introductory video message from Gaiman who thanked everyone for attending... and then apologised for "all of the blood". After the episode had finished, his final comment certainly made sense... Be warned, American Gods is not a show for those who suffer from haemophobia.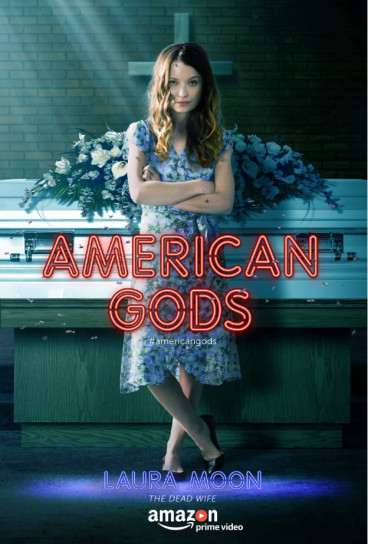 Laura Moon gets her own episode... and backstory
"Laura is a pivotal role in the book, in the sense that she's the reason for Shadow going on this journey in the first place," Emily Browning, who plays Shadow's wife Laura in the show, explained. "But you don't really get to see much of what's going on with her. In the book, she kind of came in and out, but in episode four of this series we meet Laura before she meets Shadow and we get to know her story."
Yetide Badaki was into Neil Gaiman's work before coming aboard
"I'm a huge sci-fi and fantasy geek, so, I actually think when Neil first met me that he thought I was a total weirdo. They introduced us and all I could do was shake his hand, turn around and scurry away. It has been beyond a dream-come-true."
"There was a moment where Ricky, Emily and I got to watch a couple of episodes and we were just sitting there like little kids in a candy store!"
Ricky Whittle put Pablo Schreiber in the hospital during filming
Orange Is the New Black's Schreiber stars as Mad Sweeney, a king from an old Irish story, in the show and it's safe to say, the orange-haired character makes quite an impression in the opening episode alone. In the pilot, Sweeney and Moon get into a brutal bar-room brawl and according to Browning, Whittle sent Schreiber to hospital...
"So," the former Hollyoaks star said, "In that scene, there's several headbutts but he missed time on one of them. It wasn't my fault. He grabs my shoulders and sinks his 6ft 5in frame into my forehead so I just flick back and sell it, but he caught me and [he] hit the floor. When he came up, his head was pouring with blood. He burst his forehead wide open."
Technical Boy is King of the Jazzy Hair Do's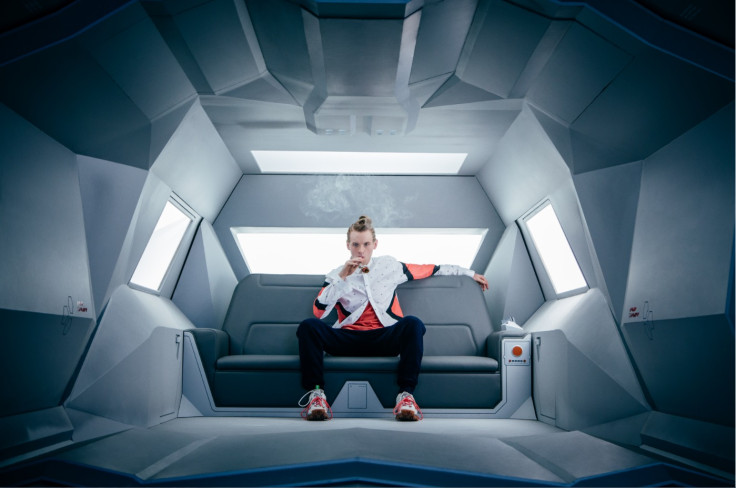 "[Technical Boy] is indicative of our relationship with the internet and social media; constantly updating so every time you see him [he has] a completely new look, completely new hair. I got to know the hair and make-up girls very, very well," Bruce Langley, who portrays the character, teased. "We're close."
Browning even went on to joke that Langley even sports a grill at one point during the season. "Watch this space," he confirmed.
It has deeper themes than just 'gods'
"What really hit me was the whole immigration story and all of the ancient power and how [these figures] are trying to find their way in the modern world." Badaki stated when asked about the show's different subject matters, before Whittle clarified: "It touches on some very sensitive topics; immigration, religion, sexism, racism."
[It could have] been relevant at any time," McShane added. "What it deals with, which is all the issues we don't like to talk about in life. It's a story of coming to America... faith... Don't lose faith. What Gaiman is saying is, 'Whatever your faith is, it doesn't matter... as long as you have faith, you need something – otherwise you'll just be a boring cynic."
Female characters play a much bigger part in the show than they did in the book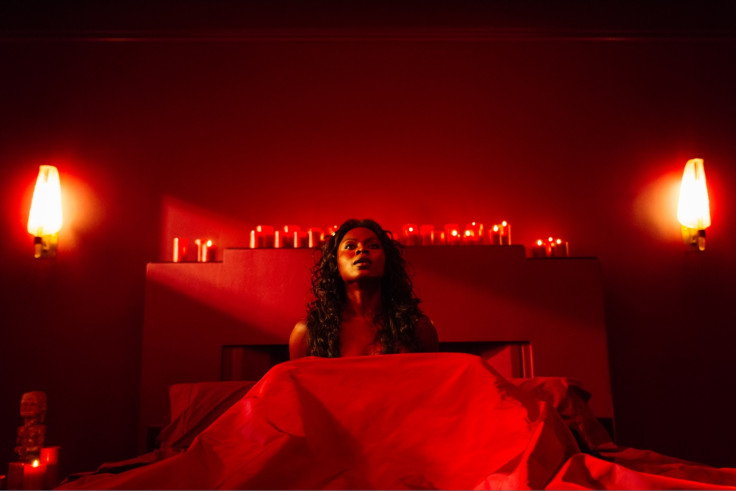 "Bryan said in another one of his interviews, the book was 'kind of a sausage party'", so it's really great that they decided that they wanted to make the female roles more interesting and more present in the story." Browning told the audience.
'You ain't seen nothing yet'...
There's no denying that the overall theme of the evening's Q&A was that fans – regardless of whether they've read the original novel or not, are in for a treat with this one. Almost every cast member at some point told the audience to 'get ready' in so many words... so chances are, you'd better do so.
Also starring Orlando Jones, Kristin Chenoweth, Crispin Glover and Gillian Anderson, American Gods is set to premiere on 30 April 2017. The show will arrive on UK screens, via Amazon Prime, on 1 May.