The enthralling Investigation Discovery's new docuseries, Casey Anthony: An American Murder Mystery, continues in the US tonight (11 April) with its third and final part about the toddler from Orlando, Florida, that went missing and was murdered.
The show has re-examined the death of two-year-old Caylee Anthony and her mother Casey's ensuing murder trial. So far, viewers have learnt about the web of lies Casey spun to the police following her daughter's disappearance for 31 days.
Ahead of the final part of the telling miniseries, let's take a recap of the murder case with some key points.
Details of Caylee Anthony's death
On 15 July 2008, Cindy Anthony reported her granddaughter missing. During the 911 call, she claimed she had not seen Caylee for 31 days and that her mother Casey's car smelled like a dead body had been inside it.
Cindy said that her daughter Casey had given various explanations as to Caylee's whereabouts before finally telling her that she had not seen Caylee for weeks. She told detectives several falsehoods including that Caylee had been kidnapped by a nanny on 9 June and that she had been trying to find her but was too scared to alert the authorities.
In October 2008, she was charged for first-degree murder and pleaded not guilty.
Caylee's skeletal remains were discovered on 11 December 2008 with a blanket inside a trash bag in a wooded area near the family home. Duct tape was found near the front of the skull and on the mouth of the skull, with the medical examiner claiming duct tape was a reason she ruled out homicide. She officially listed it as "death by undetermined means."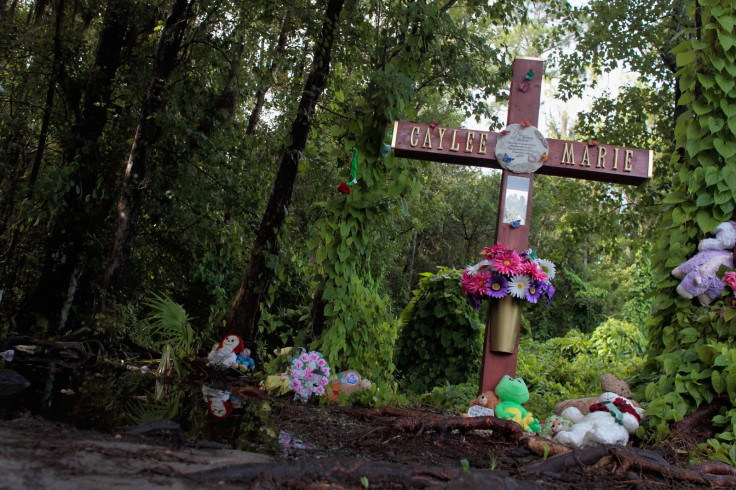 Murder trial
The murder trial lasted six weeks in total between May and July 2011 and caused a social media uproar in the US.
The prosecution alleged that Casey wanted to free herself from being a parent and murdered her daughter by administering chloroform and applying duct tape. They sought the death penalty for the crime.
The defence contended that Casey lied about this and other issues due to her dysfunctional upbringing which they claimed included sexual abuse by her father. They also did not present evidence as to how Caylee died, nor evidence that Casey was abused as a child. They challenged every part of the prosecution's evidence, dubbing it "fantasy forensics". Casey did not testify.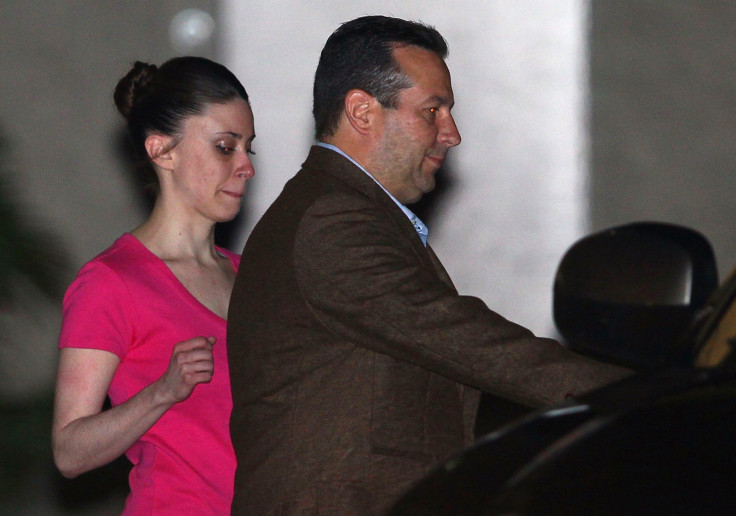 Verdict
On 5 July 2011, the jury found Casey not guilty of first degree murder, aggravated child abuse and aggravated manslaughter of a child. She was found guilty of four misdemeanour counts of providing false information to a law enforcement officer. A Florida appeals court further overturned two of the misdemeanour convictions on 25 January 2013 and Casey was released on 17 July 2011.
Press and public reaction
The case attracted a significant amount of media attention and was regularly the main topic of many television talk shows and was even featured on Fox's America's Most Wanted, NBC's Dateline and ABC's 20/20. Casey's parents Cindy and George appeared on The Today Show on 22 October 2009, maintaining their belief that Caylee was alive and would be found.
The trial was also commonly compared to the OJ Simpson murder case due to its widespread media attention and initial shock at the not-guilty verdict. The verdict was met with public outrage and was both attacked and defended by media and legal commentators. Some people suggested that the jury misunderstood the meaning of reasonable doubt, while others claimed that the prosecution relied too heavily on the defendant's allegedly poor moral character because they had failed to show how Caylee actually died.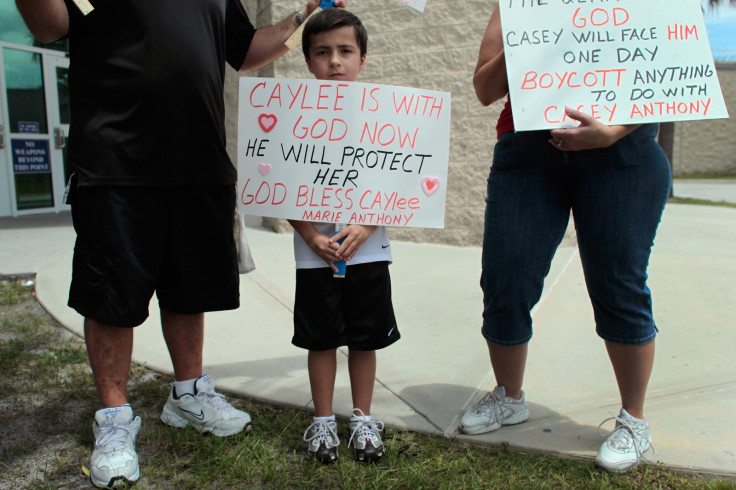 UCLA forensic psychiatrist Dr. Carole Lieberman said at the time: "The main reason that people are reacting so strongly is that the media convicted Casey before the jury decided on the verdict.
"The public has been whipped up into this frenzy wanting revenge for this poor little adorable child. And because of the desire for revenge, they've been whipped up into a lynch mob."
She added: "Nobody likes a liar, and Anthony was a habitual liar. And nobody liked the fact that she was partying after Caylee's death. Casey obviously has a lot of psychological problems. Whether she murdered her daughter or not is another thing."
Nearly nine years after her daughter went missing and six years after being acquitted for her murder, Casey Anthony still maintains she does not know what happened to her two-year old daughter.
Casey Anthony: An American Murder Mystery continues tonight at 10pm ET/PT on ID.