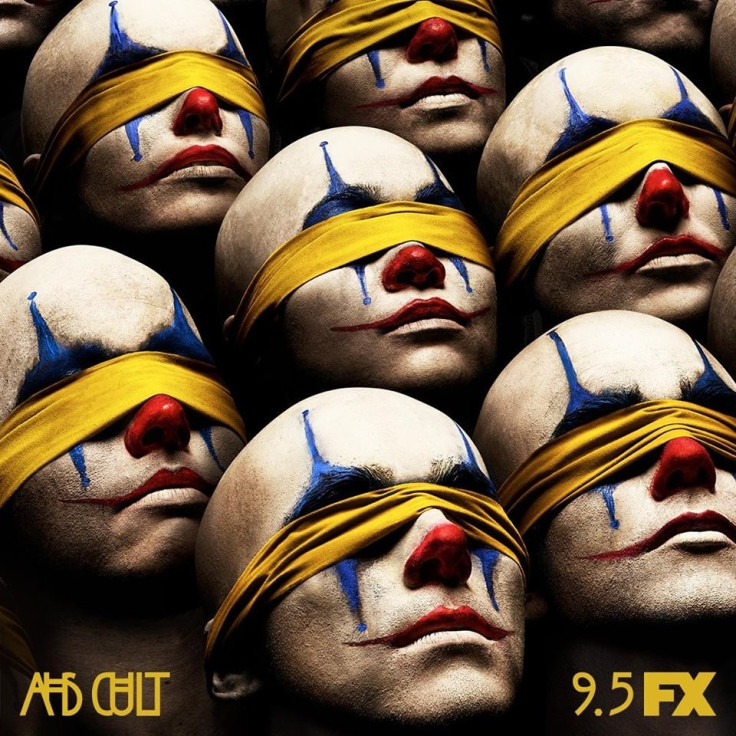 American Horror Story returns with a terrifying new season next week and we have all the details for you about season 7's plot, cast, theme and opening scene. The upcoming season of the scary FX show is titled American Horror Story: Cult and will premiere on 5 September at 10pm EST.
Here are a few things you need to know about AHS season 7:
1. American Horror Story: Cult boasts a star studded cast with Sarah Paulson and Evan Peters as the lead characters. Paulson and Allison Pill will play a married couple, along with Billy Eichner, Leslie Grossman, Billie Lourd and Cheyenne Jackson. Peters will play Kai Anderson, a blue-haired cult leader.
Meanwhile, John Carroll Lynch will reprise his infamous role as "Twisty the Clown" from AHS season 4. Emma Roberts will return this season as a Michigan newscaster alongside Adina Porter. Lena Dunham will also guest star.
Here's the full cast:
Sarah Paulson as Ally Mayfair-Richards; Evan Peters as Kai Anderson

Cheyenne Jackson as Dr. Rudy Vincent; Billie Lourd as Winter Anderson

Alison Pill as Ivy Mayfair-Richards; Colton Haynes as Detective Samuels

Billy Eichner as Harrison Wilton; Leslie Grossman as Meadow Wilton

Adina Porter as Beverly Hope; Lena Dunham as Valerie Solanas

Emma Roberts as Serina Belinda; Lena Dunham as Valerie Solanas

Actors Frances Conroy, Mare Winningham, Chaz Bono will also appear
2. The premiere episode is titled Election Night and will open with the US Presidential election night as the setting. Episode 2 is titled Don't Be Afraid Of The Dark and episode 3 is called Neighbors From Hell.
Teasing the opening scene of AHS cult, show creator Ryan Murphy told E! Online, "The first 10 minutes of this season take place in a very eerie macabre way on election night. And there's something terrible that happens in the lives of our characters on election night as they're watching it all go down, which in itself was a horror story. So it's like a horror story upon a horror story."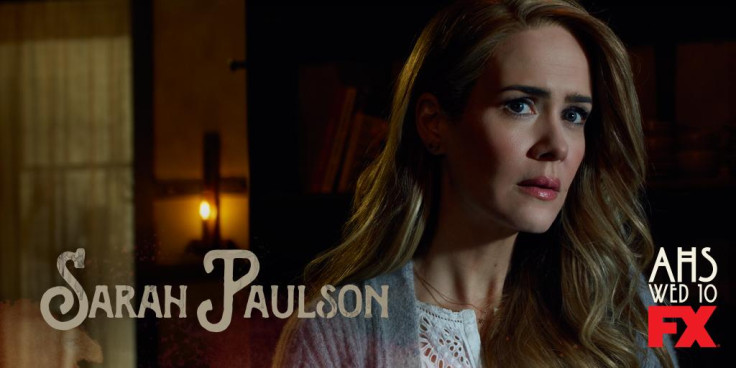 3. Murphy revealed a few details about the main plot of the election-themed upcoming season in a recent interview. He told Variety, "It's not about Trump, it's not about Clinton. It's about somebody with the wherewithal to put their finger up to the wind and see that that's what's happening and using that to rise up and form power.
"And use people's vulnerabilities about how they're feeling afraid... and they feel like the world is on fire.
"Yes, the jumping-off point of the show is election night, and the characters have very strong points of view about Trump and Clinton, but it really is not about them.
"It really is about the rise of a cult of personality that can rise in a divided society," he added.
4. Lena Dunham will play Valerie Solanas, the woman who tried to assassinate Warhol, and will appear in episode 7, which is titled Valerie Solanas Died For Your Sins, Scumbag.
Teasing her character details, the show creator said, "That episode is about the female rage then and in the country now. [Solanas] told women to kill all men, and that was the only way you could rise to power."
Here's the trailer for the much-awaited show: