American Horror Story Freak Show returns with its second episode on Wednesday, 15 October, aired on FX at 10 pm.
The 4th season of American Horror Story made its highly anticipated debut which included a bearded lady, a David Bowie musical number, an old-fashioned sex tape and a scary clown on killing spree.
The second episode is titled Massacres and Matinees, and this episode is expected to feature the real face of Twisty The Clown.
The episode synopsis says: "A citywide curfew threatens to shut down the Freak Show. A strongman from Ethel's troubled past arrives at camp. Gloria arranges a terrifying play date for Dandy. The Tattler Twins reveal a talent that could knock Elsa from the spotlight."
Click here to watch the premiere episode via live stream.
Click here to watch the episode online on the FX website.
Show creator Ryan Murphy confirmed that the second episode of Season 4 will be of 90 minutes, the same length as the premiere episode.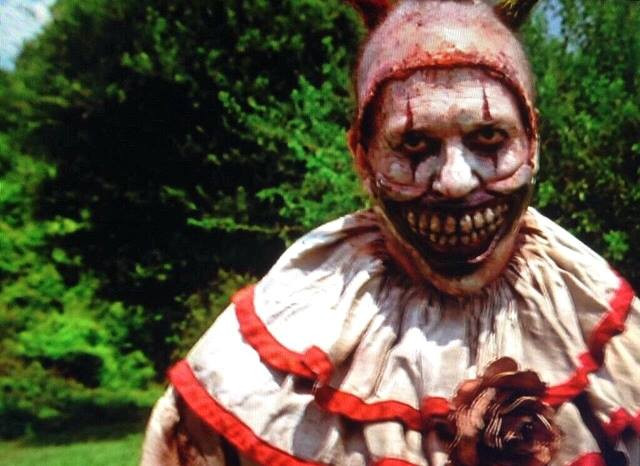 Murphy also teased that John Carroll Lynch's character, Twisty The Clown, will be given the spotlight in the upcoming episode.
Tomorrow, you will see what Twisty is hiding beneath that mask.

— Ryan Murphy (@MrRPMurphy) October 15, 2014
Furthermore, Angela Bassett's three-breasted woman and Michael Chiklis' Strongman character will be introduced in the episode..
Watch the promo here