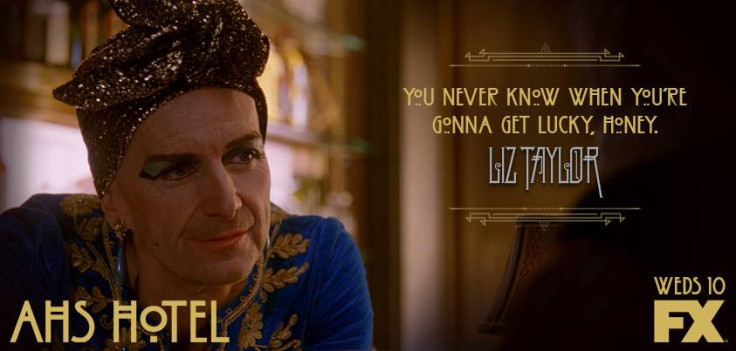 FX Network has officially revealed the synopsis for American Horror Story Hotel finale episode, where Sarah Paulson will reprise her season 1 role of psychic Billie Dean Howard in the season finale of AHS Hotel.
Warning: Spoilers Ahead
The 12th episode is titled, Be Our Guest, which will air on 13 January, at 10pm EST. The synopsis for the episode reads as follows:
Click here to watch AHS Hotel via live stream. You can also click here to watch it online on the FX website in the US.
Paulson's character was a confidante of Jessica Lange's Constance in the first season of American Horror Story. The actress will play two different roles, that of Sally and Billie Dean in AHS season 5.
According to an Entertainment Weekly report, "In the finale, we'll learn that Billie Dean has her own reality series focusing on her psychic abilities and comes to the Cortez thinking it would be prime setting for an episode."
Meanwhile, the show returns with a new episode on 16 December where Liz Taylor and Iris plan to leave Hotel Cortez. The episode is titled, She Gets Revenge, and the official synopsis reads as follows:
A new promo shows Iris asking Liz Taylor, "I am guessing you have unfinished business still left on your plate?"
But Liz maintains, "Knowing the Countess, it's only a matter of time before she slits my throat." Besides, Will Drake, who died in the last episode, comes back as a ghost as Countess threatens to kill his son if he does something. She says, "I don't kill children, but I might make him blood relative."
The promo also teases a bitter showdown between Natacha and Countess, as the former advances toward Elizabeth and claims, "We should have killed you after our first tango!" Alex will ask for John's help after she lets loose a vampire kid in Los Angeles.