The Flash season 2 episode 10 will not air this Tuesday: What's next in store for Barry, Wells and Wally?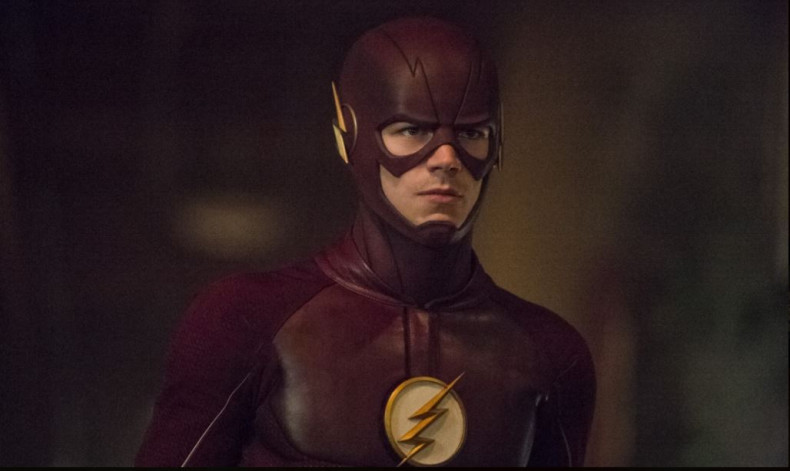 If you are planning to tune in to The CW to watch The Flash's next episode on Tuesday 15 December, brace yourself for some disappointment. The superhero series has gone on a winter hiatus and will return with new episodes from 19 January 2016 onwards.
Actors Tom Cavanagh and Carlos Valdes, meanwhile, shared a video for fans to help them get through the hiatus. The actors released a special holiday greeting from the sets of the show. The co-stars performed a soulful rendition of O Tannenbaum and Winter Wonderland, while Grant Gustin, who is the only one sitting in the audience, applauded their performance.
In the fall finale episode, the fan favorite rouges Mark Hamill's Trickster, Weather Wizard and Captain Cold returned to take revenge from Barry. But the speedster managed to fend them off thanks to a little help from Cisco, and Harrison Wells (from Earth 2). Also, Joe and Iris gets a visit from Wally West and they spent Christmas together.
But the shocking part of the episode was when Harrison Wells, whose daughter has been kidnapped by Zoom, makes a deal with the Speed Demon. In return for Jesse's life, Harry agrees to make Barry run faster, as Zoom would try and steal all his speed.
Warning: Potential spoilers ahead.
Here are a few things to expect next in the series going forward:
1. CW released a promo for episode 10, titled Potential Energy, where Zoom will return and hurt Patty to get even with Barry. The Speedster and Patty are enjoying some formal ball room dancing, where the latter comments, "I cannot figure you out, Barry Allen." The Speedster replies, "That's because I work hard to hide who I really am."
Harry then gives Barry some advice and says: "If Zoom finds out who you care for, who you love, he will take them away from you." Iris tells Barry that he cannot keep things away from Patty after which Barry decides to come clean to Patty about his Flash identity.
But The Flash will be a little late as we see Zoom kidnapping Patty and the Flash trying to save her. It remains to be seen, whether Patty survives Zoom's attack or if Barry would be able to save her in time.
2. Iris West will get a new boss in the second half of season 2. Comedian Tone Bell will join The Flash as Scott Evans, the brash new editor at Central City Picture News. According to a report in Variety, Evans will push Iris and all his reporters to dig deeper into their stories and report the truth about what's really happening in Central City. Given that Iris is single, do we smell a new love brewing between the two?
3. Actor Keiynan Lonsdale, who made his debut as Wally West in fall finale episode, has said that fans would be to see a lot of the West family drama in an interview with Just Jared.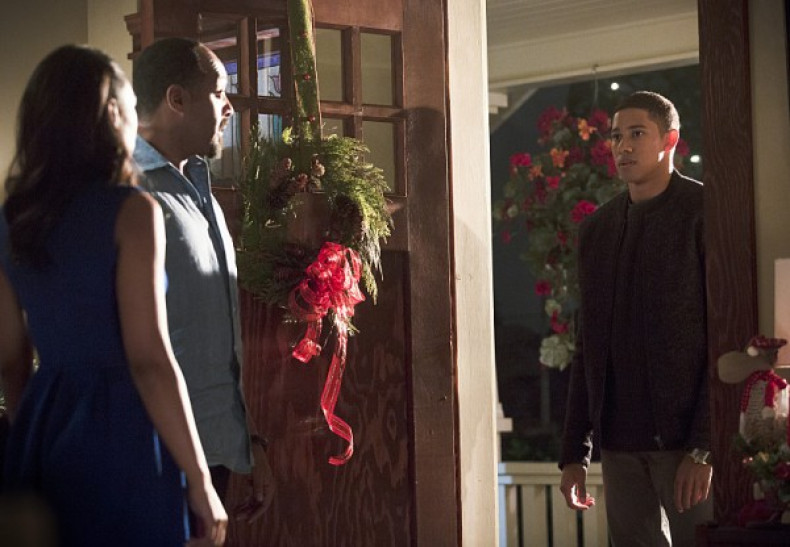 Lonsdale teased a brawl in the family and said, "Joe being Joe will definitely try to be the best father he can, so even that can create a disconnect. This isn't an easy transition, for anyone involved."
Speaking about his favorite moment so far on the show, the actor revealed, "There's a scene in episode 10 that I have with Jesse L. Martin, and it's been my favorite to shoot so far. He makes it so easy to deliver a real performance because he's so giving as an actor. I hope the audience enjoys it too."