Several fan theories on plot and Lady Gaga's role on American Horror Story: Hotel has surfaced online.
A Tumblr post posted by a fan claims that Lady Gaga will star in at least three seasons, and confirms that AHS hotel will not be a musical.
The post shares an allegedly FX insider's scoop about the upcoming instalment of the series.
While Gaga's character, is described as a "beautiful, strange, yet sophisticated heiress who runs a hotel and will do whatever it keeps to keep it up and running, regardless of the tragic and disturbing events that have taken place there".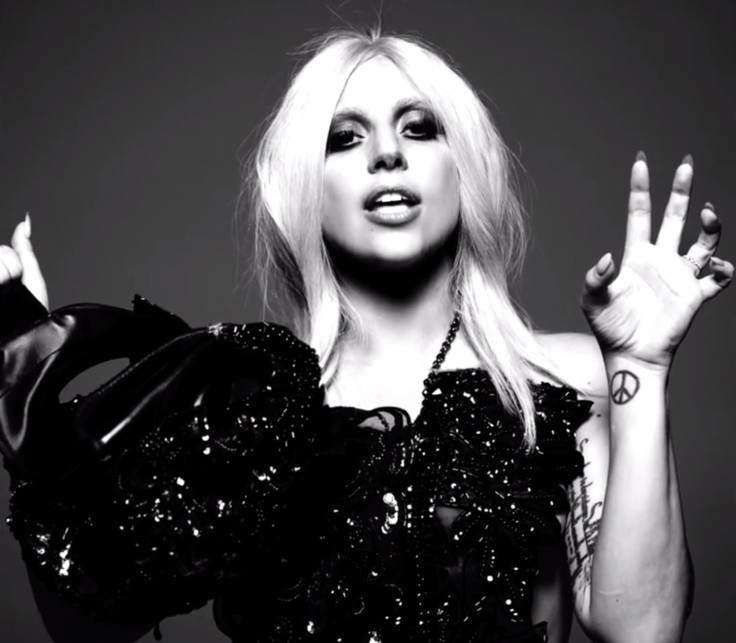 According to the post, season five be about a "Satanic cult, corrupt politicians, secret societies, and other strange guests that have been in the hotel for years".
Gaga's character will reportedly find out that the guests are involved in some shady activities, and she charges high rates to allow Satanic cult rituals. And the insider says that a newly married couple will check in to the hotel, only to find that it is corrupted and they get caught in the middle of a dark force that won't allow them to leave.
According to the theory, "Jessica Lange's character will return in the premiere and finale episode, and will play the elder version of Lady Gaga, who kicks off the show by narrating it to a few characters".
Hotel will take place in modern times, but will feature flashbacks to 1970s and 1980s.
The fan theories saying Gaga will play a strange heiress part might be true, as the singer himself revealed that season five will be "twisted".
She wrote on Twitter, "I am so excited to be a part of American Horror Story's hardworking cast. A twisted fantasy. My favorite kind."
But Jessica Lange playing the older version of the singer is not true, as Lange has confirmed her departure from the series at Paleyfest.
"Yes, I'm done," the actress revealed. "We've had a great run here. I have absolutely loved doing these four characters that I've had the opportunity to play. In all the madness, I've loved the writers, my actors, Ryan [Murphy, creator] and the whole, I mean, insanity of it, shooting here, shooting in New Orleans, the stories, everything."
Another fan theory suggests Gaga will lead the cult in AHS: Hotel
A Reddit user suggested that the rock band Eagles' song Hotel California might be connected to the series' plot.
"Years ago, a group of Evangelicals wrote an article claiming that the song was about Anton LaVey, the founder of the Church of Satan," the user wrote. "According to them, Anton bought a hotel in San Francisco and later converted it into a Church of Satan."
FX's president on season five
During the TCA winter press tour FX Networks chief executive John Landgraf indicated season five of AHS will make some drastic changes to help improve the show as a whole.
"I know what [the premise for season five] is, but I can't [say]. I have to let [series boss] Ryan [Murphy] do his thing on that. But it's very different."
Landgraf added, "One of the things I love so much about that is that it can be radically, radically reinvented in terms of tone, setting, period, characters, cast… I think there's going to be an unusually large reinvention in between book four and book five relative to, say, between book three and four."
Cast News
It was announced a couple of weeks ago that Wes Bentley, Matt Bomer and Cheyenne Jackson will be part of the show, and a couple of days ago, AHS alum Chloe Sevigny was confirmed as a series regular.'
American Horror Story: Hotel will run for a 13-episode season that will debut in October 2015.