American Horror Story Roanoke episode 8 live online: Actor teases ending
'People are really excited, and you definitely have to wait to the end,' says Cheyenne Jackson.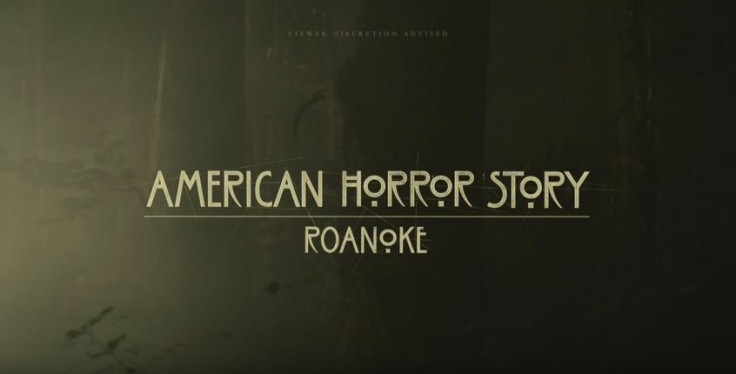 American Horror Story: Roanoke returns with a new episode this Wednesday (2 November) at 10pm EST on the FX Network. AHS season 6's episode 8 will feature more deaths as Polk family continue to torture Audrey, Monet and Lee while Shelby and Dominic are trapped in the haunted farmhouse surrounded by the real Butcher's army.
Click here to watch AHS season 6 via live stream. Click here to watch it online on the FX website in the US. You can also download the FXNOW app here to watch the show.
In the previous episode, Agnes, who is consumed by her role as the Butcher, murders Sidney and her entire production team, believing that she is the real Thomasyn. She also attacks Shelby with her axe, but is saved by Dominic in nick of time. Lee, Audrey, and Monet go into the woods to find help for Shelby, only to find the production team dead as the three ladies end up getting kidnapped and tortured by the Polk family.
Back in the house, Shelby and Dominic find Matt having sex with Scathach. After Matt admits that he came back to the house for Scathach, Shelby murders him in rage. The episode ends with the real Butcher and her mob surrounding the house after killing Agnes by thrusting her cleaver into her face.
Cheyenne Jackson who played TV producer Sidney Aaron James in season 6 teases what's ahead in store. Jackson told Vanity Fair at the amfAR Inspiration Gala in Los Angeles, "It's American Horror Story! No one is safe. You just never know what's going to happen. You have to be prepared for anything."
"It was such a good episode. I couldn't believe they got away with so much in that episode, and that so many people were killed off. I was surprised when I first read the script. I saw the episode last night, too. I want to see what everyone else is going to see. Even though I was there, it's not the same thing as watching it. I want to watch it when it's all put together. It's so cool and scary!"
Jackson promised that the season 6 ending will be satisfying. "We are getting such a response. People are really excited, and you definitely have to wait to the end. The wait will be worth it. I'm excited how people will react. Everything will be revealed. I can't say anything else. I probably shouldn't say what I have said already," he said.
© Copyright IBTimes 2023. All rights reserved.