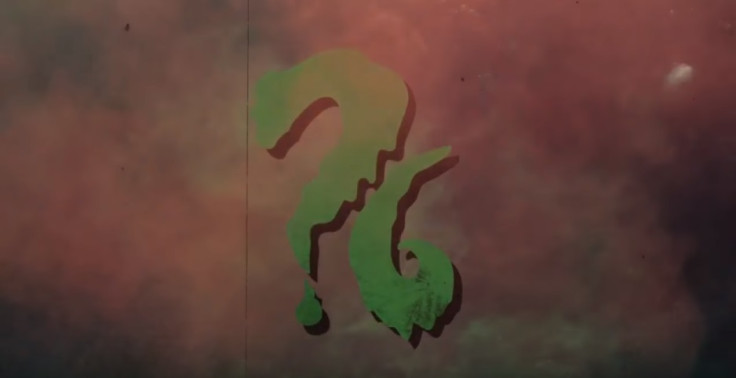 American Horror Story's sixth season begins in less than a month on FX and the network is keeping fans in the dark when it comes to this year's theme. Two weeks ago, a batch of teasers emerged online that hinted at themes which concentrated on subjects such as Texas Chainsaw Massacre, Rosemary's Baby or even The Human Centipede. Since then FX have revealed that only a few of the promo videos actually contain the real theme and that others are simply thrown in to confuse viewers.
By this time, followers of the show aren't just sure which actors are in the upcoming series (Sarah Paulson, Lady Gaga, Matt Bomer, Cheyenne Jackson and Angela Bassett are confirmed to be returning this time round) but they're fully aware of the subtitle too so they have some idea what to expect. In fact, other years' teasers –while often obscure – have included the actors as their characters, offering up concrete suggestions but this intrigue is making fans desperate to know what season six is based on. Now, the network has released another lot of teasers, which once again play into speculation that the series could be focused on classic cinema, Hollywood or even horror movies themselves...
One video, entitled The Shadow, looks like a post shared on Facebook and depicts a woman in a nightgown walking up some stone steps. As she ascends, a monster-like, dark silhouette comes out from the side of the screen and plucks her plaited hair. Interestingly, the 'Facebook page' shows a comment from someone called Maggie Roberts with an image of Emma Roberts as their profile picture; Maggie was Roberts' character name in Freakshow and of course, her surname remains the same. Could this mean that the new series will be linked to series four? It also looks somewhat reminiscent of movies such as Bride Of Frankenstein, could the film hark back to old school cinema classics?
Another promo, called Wind Chimes, is equally as eerie, showing a woman dressed as a nurse cutting down the self-made musical instruments with garden shears. Only this is AHS, and these wind chimes are made up of human teeth! Such imagery can't help but make you think of body horrors such as Saw or even a title such as The Hills Have Eyes.
Blind Date is the most obviously linked to Hollywood horror, channelling movies such as Creature From The Black Lagoon, The Blob and The Thing. It depicts the same kind of humour as those movies as well as their low-budget feel.
Arguably the creepiest of all the recent teasers, Camp Sight leaves the more traditional horror tropes behind and goes for a slightly more modern one; alien abduction. It depicts a singular tent and camp fire in a remote field before a beam of light comes down from the sky lifting a body from the long grass. The body then snaps backwards... in a way bodies really aren't supposed to bend before it zaps away all together.
So what do you think the sixth season will be about? It's anyone's guess at the moment, but it seems as if the fans are on to something when it comes to classic horror. American Horror Story returns at 10pm on 14 September.
For more entertainment news follow A-List on Twitter @Alistinsider