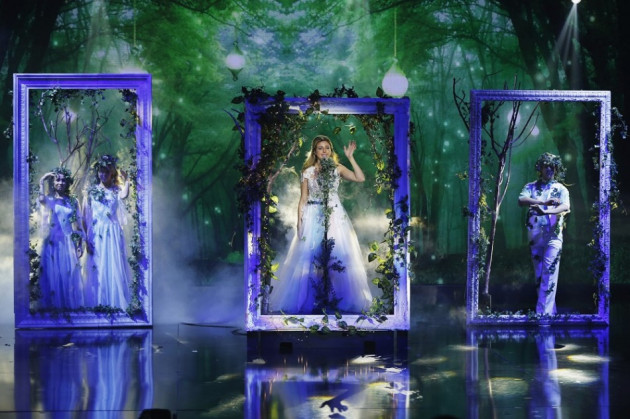 An American singer reached the final three of the talent competition "Arabs Got Talent" before falling at the final hurdle.
Jennifer Grout almost won the biggest talent show in the Middle East after singing performances in fluent Arabic, stunning audiences in the process.
"I feel really good. I'm really happy I was in the Top 3 and it was such a good experience," said Grout, who moved to Morocco to pursue her fascination with Arab music.
Despite a final performance that wowed the crowd, it wasn't enough for Grout to win the whole competition.
The talent show's panel of judges lauded Grout's ability to bridge east and west in her performances.
"Jennifer's achievement is something that's made me very happy - it shows music is universal. When it comes to the arts, there are no barriers between us and any other people in the world. If language separates us, music unifies us," said Judge Najwa Karam.
Despite some criticism that an American may win the Arab competition, Grout was in positive spirits, sending a message to fans that said: "Ok, I just want to thank - thank you so much for watching me and I love everybody back home and I love my family.
"It's been really encouraging. You know, it's been, I'm not gonna lie, it's been really stressful, especially today. But it kind of just passed and I can only hope that I learned from it."
Jennifer now heads back to Morocco after the competition.