A US teenager has been able to bring one of his songs to life – despite having never spoken a word in his 17 years.
Isaiah Acosta, from Phoenix, Arizona, was born without a jaw and communicates by sign language and text messaging.
Despite being mute, Acosta has always dreamed of becoming a rapper – and he recently saw one of his songs produced with the help of another musician, Phoenix-based MC Trap House.
He released his first song, Oxygen to Fly, on 7 March, with the help of the Children Miracle Network Hospital (CMNH). Trap House gives his voice to the lyrics.
The single can be found on iTunes and Spotify and the proceeds will go to children's hospitals.
The video debuts Acosta's single but also features a short documentary about his life.
His inspiring lyrics include references to bullies he's faced, and how "the haters can't stop me, the life of the party".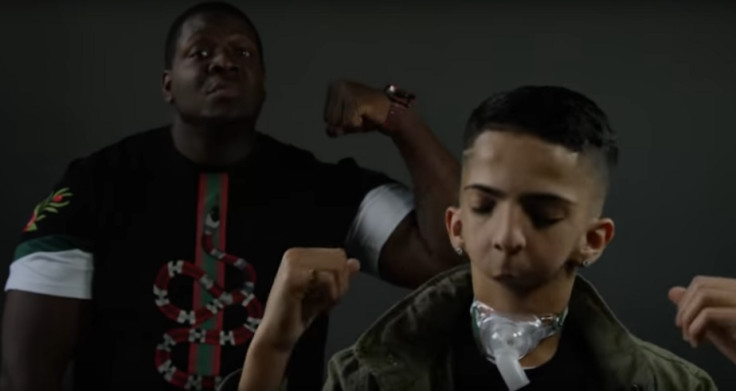 Acosta is urging people to buy his track, writing in an Instagram post: "CMNH made sure I knew anything is possible in life. My rap song is helping thousands and thousands of kids and teens around the world at CMNH.
"If you buy my song you're not just supporting me you're giving back to many."
Tarah Acosta, Isaiah's mother, told ABC 15 Arizona: "I don't even think Isaiah thought this was possible. You know he is mute and we and a lot of people have told us they haven't seen anything like this."