American veteran admits to lying for decades about taking part in D-Day landings
George G. Klein, 96, was outed by dilligent historians who found his story did not check out.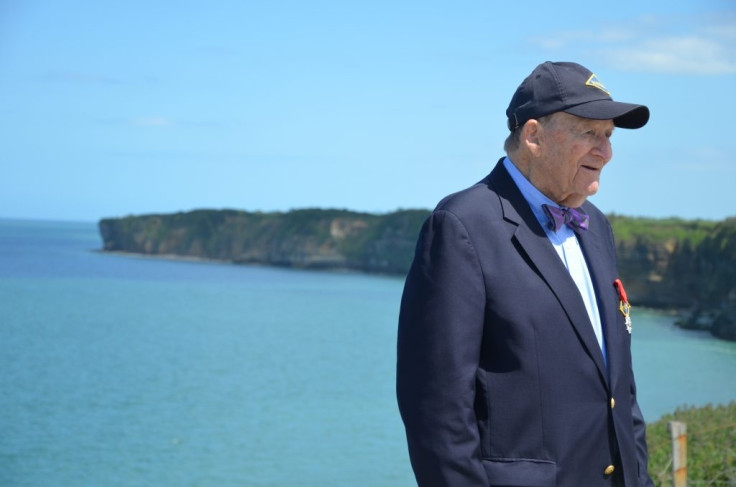 A 96-year-old American World War Two veteran has admitted to lying about taking part in one of the bloodiest landings of D-Day, when allied forces started retaking Western Europe from Nazi control.
George G. Klein had been feted as a hero and had taken part in numerous celebrations memorialising the fateful days but his mendacity was outed by two historians. While forces fought on Pointe du Hoc, where Klein had said he was - he was actually in Northern Ireland.
Wearing his ranger hat, the D-Day Overlord association said that Klein had taken part in the 73rd anniversary of the landings and even telling those he met: "I am not a hero. The real heroes are those who have lost life here".
According to the association, Klein had claimed to be an officer in the F company of the 2nd Ranger Battalion. One way that Klein managed to get away with decades of lying was "an impeccable attention to detail", the association said, along with his actual experience as a Ranger.
But Klein had had to leave the Rangers in 1943 after breaking his ankle in a climbing exercise. He had explained his absence from the list of Rangers at Pointe du Hoc by saying he had to rush in last minute when an officer was unable to take part.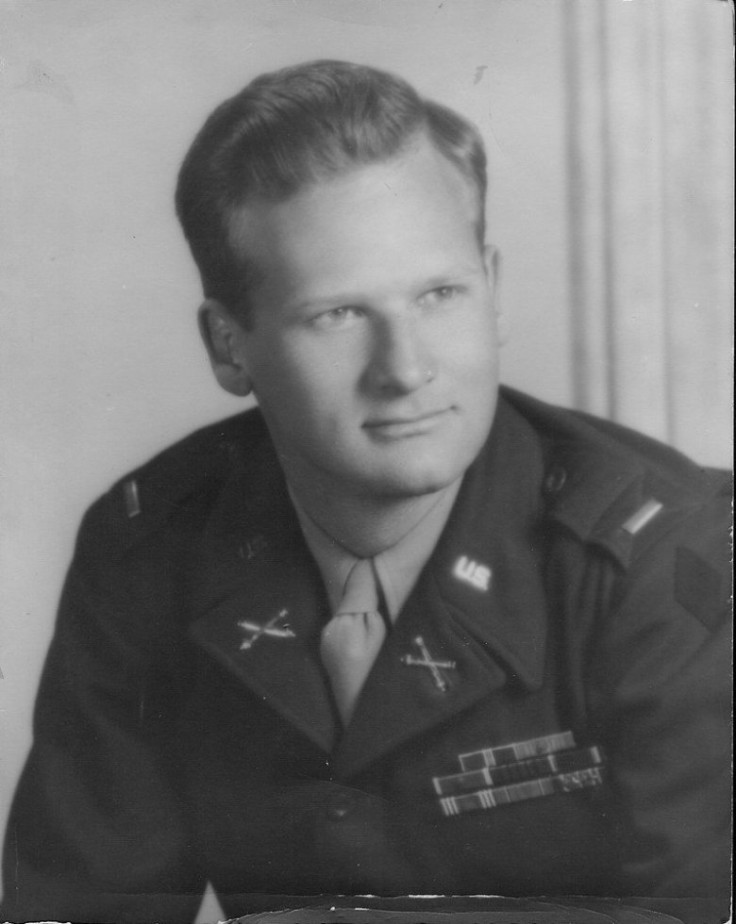 George G. Klein photographed in 1945
D-Day Overlord
Klein's trips had been funded by the Make a Wish Foundation and by a crowdfunding campaign supported by private donors and organisations. Klein had said that he was injured by a German bayonette on 6 June 1944 and only evacuated on the 8 June as the fighting at Pointe du Hoc ended.
Though, D-Day Overlord adding that "George Klein should not be ashamed of his real contribution to the liberation of Europe during the Second World War", having spent a year deployed with the 46th Field Artillery Battalion and being wounded in Moselle.
Klein was outed mainly be the work of historians including Marty Morgan and Gary Sterne, the owner of Maisy's battery museum, the association said.
© Copyright IBTimes 2023. All rights reserved.