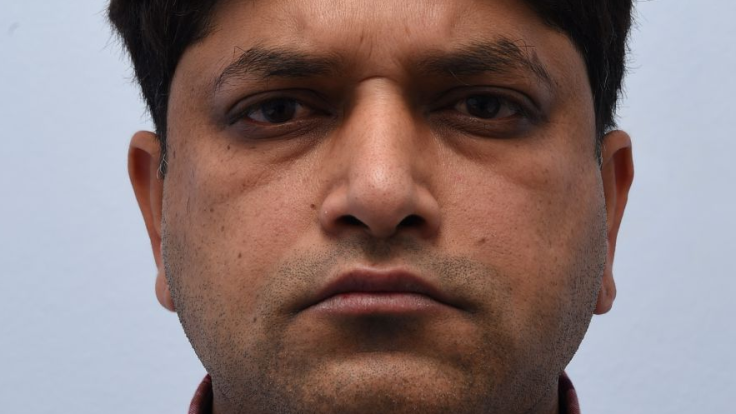 A man who attempted to board a Ryanair flight to Italy with a homemade pipe bomb in his hand luggage has been jailed for 18 years.
Nadeem Muhammad, 43, from Bury in Greater Manchester, was found guilty of possessing explosives with intent to endanger life after the viable device was found in his luggage at Manchester Airport.
Muhammad was stopped by security officials while he was preparing to board the flight to Bergamo, Italy. on 30 January where they discovered the device.
The bomb, built inside a sealed marker pen barrel, was designed to be activated manually, meaning it could not have been detonated remotely or automatically.
Following his arrest, Muhammed claimed that one of his five children, the eldest of whom is 11, may have placed the pipe bomb in his luggage.
During his trial, the defendant then claimed he was not aware he had any explosive device in his luggage and that it must have been placed in his bag by an unknown third party.
He was found guilty at Manchester Crown Court on 8 August and has now been sentenced at the same court to 18 years in jail. During the trial, the court heard how there is no evidence Muhammad had a terrorist motive and the incident is not being included on the list of foiled terrorist plots.
Sue Hemming from the Crown Precaution Service, said: "Despite extensive investigation, Nadeem Muhammed's motive for attempting to take this device onto a plane remains unknown.
"However, it is clear that the consequences, had he been successful, could have been disastrous."
Muhammad was originally released on the day security found the device, comprising of wire, batteries and masking tape, nitroglycerin and nitrocellulose, following an error in its assessment.
He then boarded another flight to Italy just five days later, and was only arrested upon his return to the UK via Manchester Airport following further assessment of the pipe bomb, described as having the potential to "endanger lives of passengers while causing serious damage to the aircraft".