Boxer Amir Khan has said he is no 'traitor' after being criticised by the British press for saying that he would love to represent Pakistan at the 2016 Rio Olympics. Khan, who calls himself 'a proud British fighter', denies betraying his British upbringing insisting he only wanted to boost the sport in his parents' country of birth.
The British-born boxer created controversy recently when he remarked that he wants to represent Pakistan in the Olympics and not Great Britain. Many experts and fans took to social media to criticise Khan who won the silver medal at the 2004 Athens Olympics. The 29-year-old has also admitted that he would not be willing to face a two-year ban from the World Boxing Council (WBC), a move which would jeopardise his professional career.
"I'm not doing it because I'm not happy being British. I'm a proud British fighter, but it's the way people took it out of context and calling me a traitor - I meant it in a way I'd rather give someone else an opportunity instead because Pakistan has no boxers," said Khan, as quoted by the Mirror.
"But you know at the moment we are just waiting and seeing. I don't think I'll be allowed to do that anyways because obviously, the WBC, they won't allow it."
Khan, who is a two-time welterweight champion, is at a crossroads of his career following his loss to Saul 'Canelo' Alvarez last month. The Brit got knocked out in the sixth round against Alvarez which took his career record to 31 wins and four losses.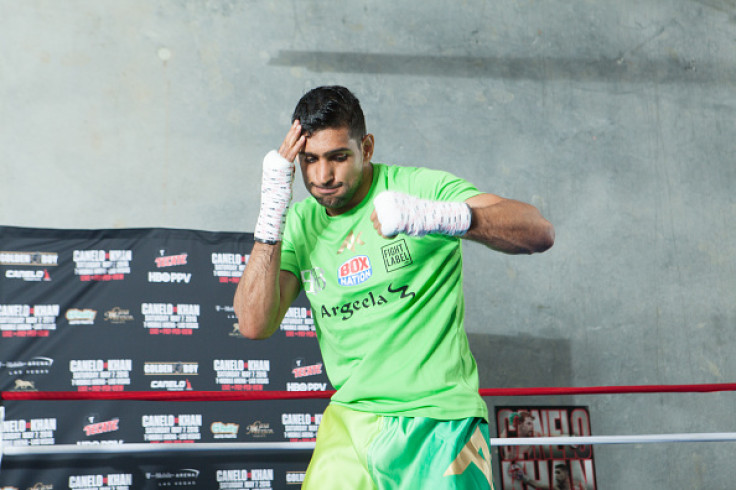 "I feel great. I feel young, fresh. I mean the Alvarez fight, everything was going fine until I got caught with one big shot and that's boxing for you sometimes. One punch can change the fight. So I'm gonna go back to the drawing board and not make those mistakes. I know that my offence was amazing in that fight. But maybe tighten up a few little areas."
Khan's next fight is scheduled to be against WBC welterweight champion Danny Garcia for a world title shot.