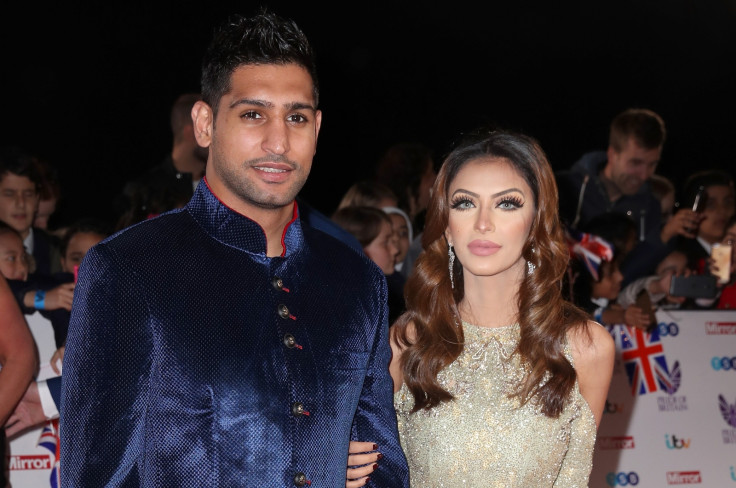 Faryal Makhdoom has shared a defiant message amid reports about her husband's alleged wandering eye.
The 26-year-old American-Pakistani, who reunited with the Bolton-born boxer in November following a brief separation, shared a cryptic message on Monday (22 January) slamming her critics.
Reminding her 841,000 Instagram followers that she only shows only what she wanted people to see, she wrote: "Not everyone deserves to know the real you. Let them criticize who they think you are."
The accompanying selfie showed the pregnant star posing for a selfie wearing an embellished gold top and gold headpiece.
Makhdoom's hair is styled into voluminous curls and she goes for full glam with smokey eye makeup and nude lips. She gives the camera a sultry gaze.
Her timeline was soon flooded with fans gushing about her beauty and "inspirational" post.
"Maybe 5 people out of the hundred thousand people know you who follow you...there opinion is like them baseless...you kill it girl," one wrote.
Another said: "Oh my heaven ! Babe why such a breathtaking beauty ♥️♥️♥️♥️♥️ You stole my heart love2
A third: "ooh yes....they think they know u but they know nothing abt you gorgeous....let them talk!!"
Earlier in January Emma Bond claimed that Khan had been sending her sleazy messages asking for a date just days before he appeared on Good Morning Britain alongside Makhdoom.
"Amir's been saying he's changed his ways but I don't think he's got any intention of changing. He's a married man with a young child and a pregnant wife. I'm disgusted at his attitude," she told the Daily Mirror.
"He seems so blasé about it."