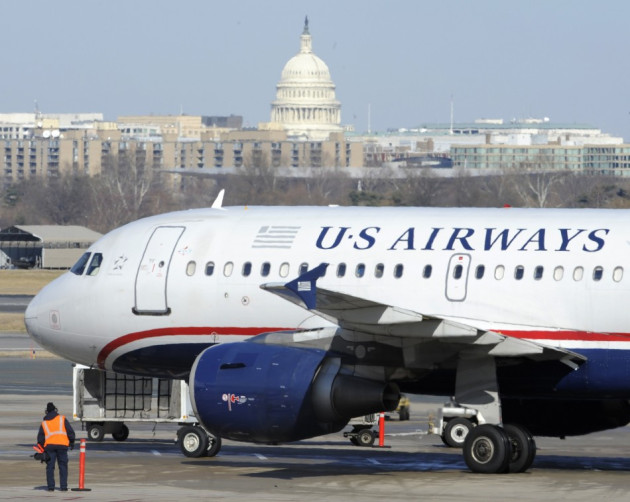 The boards of AMR Corp and US Airways have delayed a meeting intended to make final decision on the proposed merger between the companies that would create the world's biggest airline, according to Associated Press sources.
While the AMR board wanted to meet in person to discuss the deal, the US Airways board maintained that it would only meet after the AMR board approves a deal, according to a source close to the matter cited by Associated Press.
Apparently, the companies have issues pending, including AMR CEO Tom Horton's exact title and role in the merged company. Negotiations are ongoing to tackle the issues, said the AP report.
Earlier, there were reports that the airlines were nearing an $11bn (£7bn, €8.2bn) merger deal to be announced within a week, after resolving issues on valuation and management structure.
It was widely expected that US Airways Chief Executive Doug Parker would become CEO in the new entity, while AMR's Horton would serve as non-executive chairman of the board until spring of 2014.
The negotiations could still fall apart, AP said.
If the companies could reach a deal, the combination would create the world's biggest airline as measured by passenger traffic. The all-stock merger would value the combined company at between $10.5bn and $11bn, compared to Delta Airlines' market capitalisation of $12.4bn and United Continental's $8.7bn.
AMR, the parent of American Airlines, had filed for bankruptcy protection in November 2011. The potential deal would provide AMR creditors with 72 percent of the ownership in the new company and the rest to shareholders of the US Airways.
US Airways and American Airlines pilots have given their nod in favour of the deal, which would give US Airways management the power to run the new company.
US Airways, which merged with America West in 2005, has been pursuing a merger with American Airlines since AMR filed for bankruptcy protection. Horton preferred to exit bankruptcy protection on its own initially, but he has softened his approach and agreed to consider all options following several months of talks with creditors and US Airways.