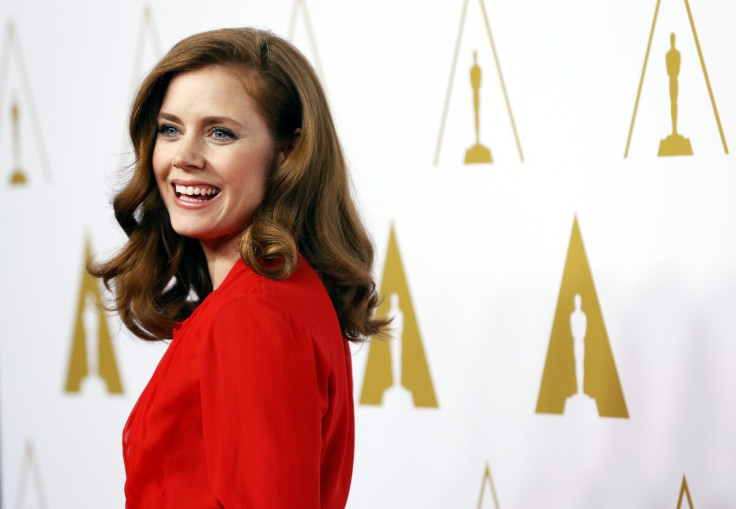 Amy Adams has finally opened up about her cancelled interview on NBC network and says that she is 'confused and frustrated'.
The American Hustle actress was supposed to grace the NBC morning show aired on Monday. However, the segment was cancelled when Adams showed her disinterest to talk about the controversial Sony cyber attack that has leaked countless emails and movie details.
"I expressed [to Today's producers] that I was uncomfortable. I said I would rather not add my voice to this conversation," Adams told USA Today during the screening for Big Eyes. "But it was clear they were drawing a hard line. That this would be part of the conversation."
The 40-year-old actress also said that she was expecting to answer the question in whatever way she was prepared for but she was told in the last minute that the interview was cancelled.
"I walked away from the conversation and went up to the room to do the interview," the Man of Steel actress said. "I assumed they were going to ask me about [the hack]. And I was prepared for that, to whatever degree I was prepared."
"I was confused and definitely frustrated," she said. "I still don't understand."
The hackers have warned Sony of dire consequences if they release the comedy movie 'The Interview'.
Meanwhile, Sony Pictures has released the controversial movie on digital platforms including YouTube Movies, Microsoft Xbox Video and Google Play and has decided to screen the movie in a limited number of US cinemas on Christmas Day.