'Underwater Pompeii' Discovered off Greek Island of 'Immortality'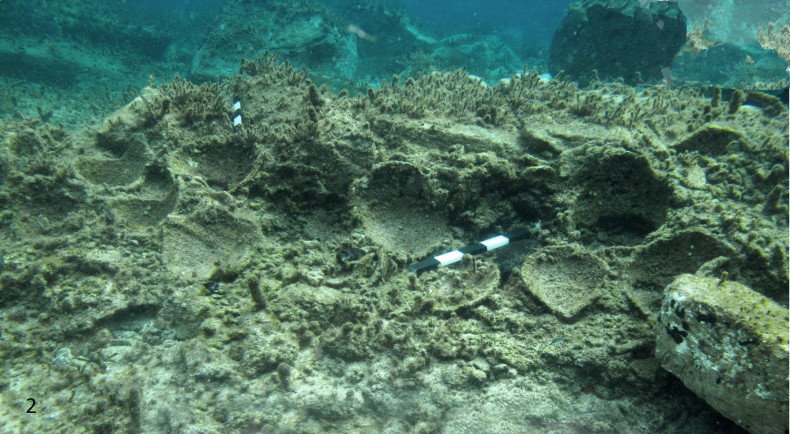 An investigation into ruins located off the Greek island of Delos has revealed they are the remains of an ancient settlement that collapsed and sank to the bottom of the Aegean Sea.
The ruins lie at a depth of 6ft (1.83m) off the north-eastern coast of Delos and were originally thought to be ancient port facilities but close inspection has determined the site held several buildings, including a pottery workshop.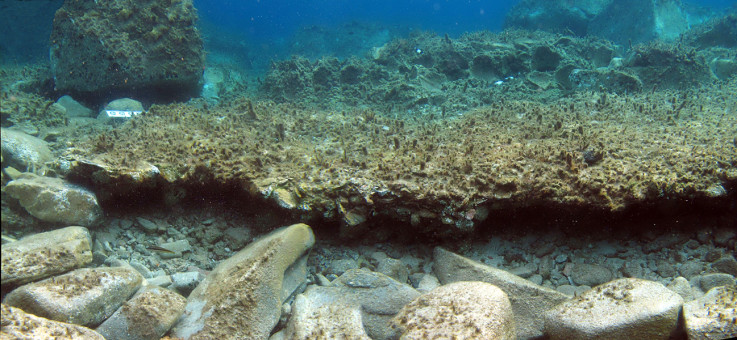 The remains of stone walls, with the 16 terracotta pots inset on the seabed
Greek Ministry of Culture
Archaeologists from the National Hellenic Research Foundation and the Ephorate of Undersea Archaeology found 16 terracotta pots and the remains of a kiln embedded into the sea floor.
Similar workshops have been found in Pompeii and Herculaneum in Italy, according to the Greek Ministry of Culture.
The researchers also discovered fallen colonnades and building wall foundations along the coastline, which leads them to believe "commercial and crafting activities" took place in the settlement.
The findings provide new information into the past of Delos, which is considered to be one of the most important historical, archaeological and mythological sites in Greece.
Delos is a tiny island measuring just 3.34sq km near Mykonos that has been inhabited since 2000-3000 BC. Over time, the island became a cult centre and Greek mythology states Zeus' son Apollo was born there.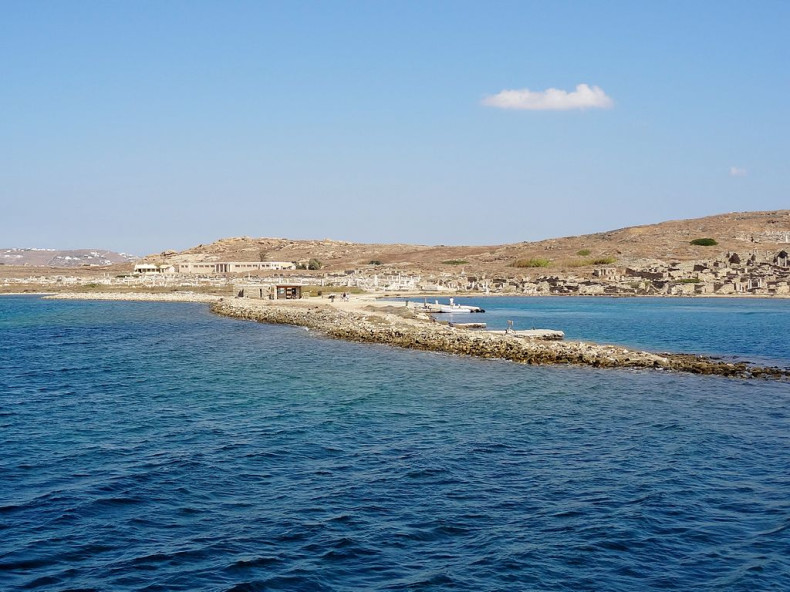 The island was fought over by numerous ancient Greek city-states, including the Athenians, Parians and Naxians. Centuries later in 166BC it was taken over by the Romans, who then made Delos into a prosperous and important cosmopolitan Mediterranean port by 3<sup>rd to 1<sup>st century BC.
One of the quirks about Delos is that in ancient times, no one was permitted to die or be born on the island, so all pregnant women and terminally ill people were transported off to the neighbouring island of Rheneia.
The indigenous people of the island, the Delians, were ousted several times in history and eventually the island was abandoned in 6<sup>th century AD.
After changing hands between several more different invaders, the island was taken over by the Ottoman Turks and turned into a quarry site, where beautiful ancient Greek temples and homes were torn apart and left in ruins so the limestone could be reused.
Today, only 14 people live on the island, according to a 2001 Greek census.