Hatra, the former capital of the Parthian Empire, has been wrested from Isis. Iraqi pro-government forces of Hashed al-Shaabi stated that they have retaken the ancient city after two days of fighting with the insurgents.
Shia militias "liberated the ancient city of Hatra after violent clashes with the enemy," the group said in a statement.
There was grave concern when the Islamist terror group took the city in the summer of 2014, which dates back to 200 BC and has many unique temples and archaeological sites. It was feared that Hatra would suffer the same fate as the Syrian city of Palmyra and the Iraqi site of Nimrud, where many priceless ancient artefacts were destroyed.
It's believed that Hatra has not suffered irreparable damage.
"It's not too bad," said Layla Saleh, a former curator of Mosul museum, from the site yesterday. "The area is safe now," according to a Sunday Times report.
However, Hatra did suffer some damage.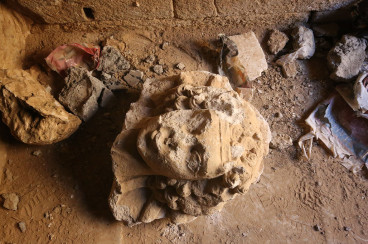 "I spoke to a PMF commander who said there were just a couple of the nine temples destroyed," Saleh said. "But the total number of temples at Hatra is 14. There is clearly confusion."
Pro-Iraqi government troops believe that once Hatra is liberated, this will cut off isis routes between Hawija, Mosul and eastern Syria, according to Iraqi News. Several villages around Hatra have also been retaken from Isis. A statement released by Hashed al-Shaabi forces said its troops had "broken into the town after Daesh (IS) defences collapsed".
Hashed forces also claim to have killed 61 Isis fighters, including 19 suicide bombers and evacuated about 2,500 civilians who have fled their homes, reported AFP.
The city is located in the desert 100km south of Mosul. Its many 200ft-high columns and temples formed the location of the opening scenes of The Exorcist. In 2015, Isis released a video showing its fighters firing Kalashnikovs at statues as well as taking sledgehammers to walls thousands of years old.
Hatra dates back to the Seleucid empire, founded by Seleucus I, one of Alexander the Great's generals. The Unesco-listed site was so well defended in ancient times that its fortification withstood sieges by two Roman emperors.