Anders Behring Breivik, who killed 77 people in July in Norway, regards himself as a superhero who is pioneering a new kind of terrorism, according to analysts at the trial.
During the sixth day of the proceedings, Breivik apologised for the eight innocent victims of the bomb he detonated in Oslo on 22 July but offered no contrition for the 69 he shot dead during the Utoya island massacre.
Breivik, 33, told the court he shot at people on the island if they looked "Marxist" enough. He spared the life of 22-year-old Adrian Pracon because his appearance made him look "right-wing-oriented."
"Certain people look more leftist than others," explained Breivik.
"I want to say I am deeply sorry for what happened," he said of the bombing. "But what happened, happened."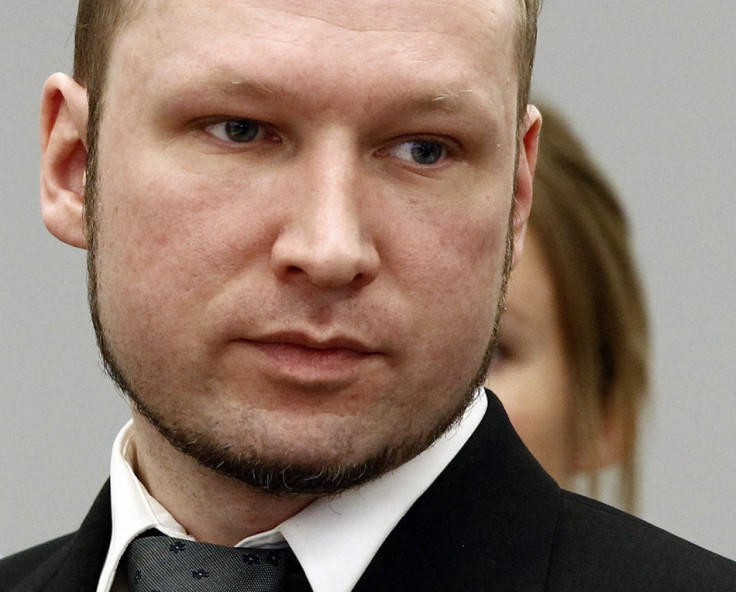 Pracon told Norway's online edition of the VG newspaper. "The reason he gave for not killing me was shocking. It is sickening that he played God, that he decided over who would live and die.
Breivik told the court he planned to fly a sea-plane from Oslo harbour to Utoeya, saying he had learned how to fly a plane from watching clips on YouTube.
The editor of Dagbladet newspaper, John Olav Egeland, said Breivik considered himself a superhero, pioneering a new kind of terrorism.
"He regards himself as a superhero, as a founder of a new kind of terrorism. And at this point this becomes too surreal. Many of the psychiatrists think he's got a narcissistic personality disorder," Egeland told Reuters.
Before the trial, one court-appointed team of psychiatrists concluded that Breivik was psychotic but a second team found him mentally capable.
A panel of five judges must make a final majority decision on Breivik's mental state and legal culpability.
If he is deemed sane he could face a 21-year prison sentence with indefinite extensions for as long as he is considered dangerous.
The trial is expected to last 10 weeks and a verdict is expected in mid-July.